The Ashwin
is a regular webzine for
ΑΩ Labs'
customers --
March, 2003 Edition
Formatted to 700 pixel width in this issue.
Related Links:

Ashwin Archives

Letters to the Editor

- (Submissions)


To Our Readers in the U.S. -- The products/devices mentioned on this page, and the information presented herein, have not been examined or evaluated by the U.S. Food & Drug Adminstration. Therefore, these products are not intended to diagnose, treat, cure, or prevent any disease.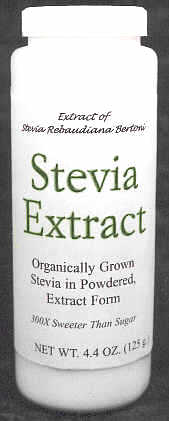 The Stevia
Controversy

Bringing to light yet another natural product that has come to be mired in controversy, this month we introduce Stevia (in extract form).


A popular sugar substitute in Japan, Stevia is currently held back in the U.S. and Canada because it competes directly with other sugar substitutes, including Aspartame®, cyclamates (sold in Canada), and saccharin.


... read our Stevia page and enjoy yet another tale of fact suppression on the road to free trade and open markets in the health care / nutraceutical business.


---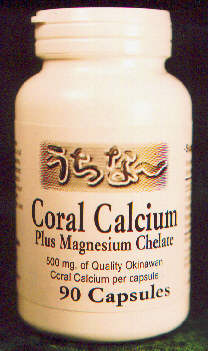 Note to our Readers: This is 6th edition of the 2nd year of our Ashwin (pronounced "Ah-sh' win"), covering March, 2003. Previous editions are archived. If you have questions, email us.

This device produces results that are equal or superior to similar bioenergetic machines now on the market.

At $1,595 -- it costs less than half ...

Updated Operator's Manual

Last month
this publication introduced
the
Prologue
. The response from alternative health care practitioners has been substantial -- particularly from the U.S. At this time we have five practitioners (two of them medical doctors) who are interested in receiving specialized training. A central location of
Houston, Texas,
is now being discussed -- with tentative dates (which are now fluid) in late April. If you would be interested in learning more about receiving advanced training in the use of the
Prologue
, please
let us know
.
Coral Calcium

Coral calcium
(see picture at left) is now a popular supplement in the U.S. and Canada (though pricier, by most accounts than our own).

This product is garnering quite a bit of controversy in its own right, so we encourage you to read our
coral calcium page
for a full and thorough briefing (see extensive link information).
Home Page | Order
---
© 2001-2003 Alpha Omega Labs • Nassau, Bahamas • All rights reserved. This page posted : 3/24/2003.
---