If you have any questions or comments concerning anything you read on this page, please email us.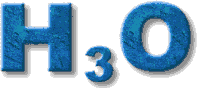 H3O: Minimum Requirements
For Distributors & Exporters

To address the variety of inquiries we're receiving on reselling H3O, or to have it shipped or bottled under private label arrangements, we are issuing these policies:

Initial Purchase: All resellers ("prospects") must have placed at least one small purchase from Alpha Omega Labs, so that we know that the prospective reseller has worked with H3O, is somewhat familiar with its unique properties, and has a basic understanding of its benefits -- one or more of which underlie the prospect's marketing efforts.
Statement of Purpose: Prospects must state, in written correspondence, what the intended purpose of reselling the product is. This is an extension of the first condition and is required for legal reasons: we must ascertain that your application(s) is (are) not for purposes that are clearly illegal.
Reseller Agreement: Prospects must be willing to sign a reseller agreement, which includes an indemnification clause; liability insurance provisions (naming Alpha Omega Labs as co-insured); acknowledgement that our H3O hydronium solution is an experimental product, intended for research purposes; and agreement (and instructions) for the identification of "new uses" for Alpha Omega's "H3O Applications Database," which will benefit all H3O resellers throughout our organization. As an extra remuneration for this cooperation, Alpha Omega is creating a reseller's page to drive traffic from the Alpha Omega site to each reseller.
Exclusive Territory: Exclusivity arrangements will be negotiated on a "per agreement" basis, taking into account the marketing reach of the reseller, financial wherewithal, and intended purpose(s) for the product.
... more useful particulars will be posted as our reseller program develops...
---
Notable Comments

Español, Português, Deutsch
Italiano, Français, Norsk