Two of Li's Secret Herbs?

"The secret of Professor Li's longevity still remains a mystery. But it is generally believed by various sources that whatever his overall health program might have been, it included the use of several different herbs, and that two of these herbs have been disclosed. For example, an early article from the
Golden Age
stated: 'For two hundred years ginseng root has been a part of his [Professor Li's] diet every day. He advocates an herb diet and disbelieves in any exercise that tires.'

"The other plant allegedly used by Professor Li, is known as Fo-Ti-Tieng -- [another name for He Shou Wu] -- an herb the Orientals call the "Elixir of Life." (This plant is not to be confused with an herb commonly called Gotu Kola which is known botanically as
Centella asiatica
.) This botanical has reputedly been employed as a tea by the people of the Heung San district of China for centuries.

"Some years ago, in reference to Li's use of this herb, Mr. P. de B. Layman, F.R.H.S., M.H.P.A. of the Herbal Research Institute of London, wrote an article in which he said, 'Fo-Ti-Tieng is not as renowned among Chinese and Eastern Indian scholars as a food possessing great life-sustaining properties. It was Professor Li Chung Yung, however, whose lectures on Fo-Ti-Tieng and the way to healthy longevity first began to attract the attention of other than native students and introduced the plant to certain European doctors resident in Peking.'
80

"Information on the herb Fo-Ti-Tieng and its use by Professor Li Chung Yun was also mentioned in a book by Raymond Bernard, M.A., Ph.D. Dr. Bernard wrote: '. . . it was due to the fact that the famous long-lived Chinese herbalist, Li Chung Yun, who lived to the age of 256 years, used the herb Fo-Ti-Tieng daily that gained its popularity, which led the French government to send a committee of experts to Algeria, where they established an experimental station to study it and led the English government to endow a research foundation in connection with a college in Colombo, Ceylon, for the same purpose. A Hindu sage named Nanddo Narian, when 107 years old, who had used the herb successfully as a preventative of senility claimed that the herb contained an ingredient which tended to prolong the vigor of the brain in old age and to prevent its usual senile degeneration with advancing years.
81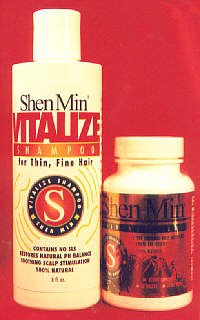 He shou wu
was the active ingredient in the
Shen Min Hair Regeneration
products which Alpha Omega Labs resold until the FDA destroyed our U.S. laboratory and warehouses in 2003 -- a subject covered in Meditopia.
82

More recent studies have only confirmed the hair regenerative properties of He shou wu: both in terms of hair regrowth (treatment for alopecia) and the elimination of grey hair.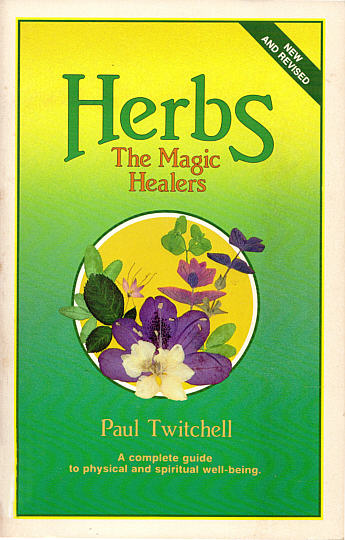 Folklore and unusual stories about
He shou wu
can be found in a wide variety of place -- sometimes quite unexpectedly. Paul Twitchell, a major figure in the Eckankar® movement, tells one such story in his book,
Herbs: The Magic Healers
.
83
Stories such as this as difficult to discount, because they come from diverse places and are so homogenous:

"One of the most important herbs, and one known to the ECK Masters for centuries, is the
fo-ti-tieng
. . . a plant with extraordinary rejuvenating effects on the human brain cells and endocrine glands. Some scientific and medical researchers say it contains an unknown vitamin. Since this vitamin has not been fully researched, it has been given the name of vitamin X.

"The herb is found only in the marshy, jungle area of Ceylon, south China, and southwest Asia. With ginseng, which has already been discussed elsewhere in this book, gotu kola, and sarsaparilla, this ancient, but recently rediscovered, plant has given man hope for longevity . . .

"Fo-ti-tieng is called the "Elixir of Life" or "Long Life Elixir." It is not a plant which would attract the attention of most people, yet it has become well known among Chinese and Indian scholars as a food which contains a great life-sustaining property. Its action is aromatic, corrective, diuretic, and nutritive. It is also used as a stimulant and a tonic. It has several uses as a remedy besides being a defense against old age. It is used to combat fevers, piles, bowel complaints, and scrofulous conditions. It is said to strengthen and energize the brain. A few leaves a day are taken, but it appears that they are chewed, rather than drunk in a tea.

Fo-ti-tieng does possess the virtue of promoting good health and longevity . . . It is said to produce a general sense of good feeling, clear thinking, energy, and an improvement in appearance.

"Many of the ECK Masters during the early days on this planet developed the fo-ti-tieng for the purpose of helping people overcome many of their ailments and create a good life without pain and unhappiness. However, in the past few centuries, the practice has died out because they have found that it brought about more of an interest in the material side of life rather than the spiritual . . ."
84