Traditional ayurvedic: hepato-protective, immunomodulator,
digestive disorders, wound healing, vitiligo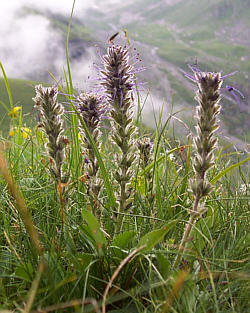 Kutki
(Picrorhiza kurroa)
( Dried, wildcrafted rhizome )
Kutki
Code KUT01 --
Price: $7.50
60 Capsules x 500 mg.
Order Now

Email

Summarized Description: Kutki
-- is an old ayurvedic "bitter," native to the Himalayan mountains (primarily from Jammu / Kashmir to Sikkim in northern India). Its bitter principles comes from the irioid glycosides known as picroside I and picroside II (the latter also known as "kutkoside") . Combined, the resulting combination is known as kutkin or picroliv. These are its known active components.
1
,
8

1

Uses & Protocols

Studies show that you need no more than about 25 mg.of picroside I and II for the product to be effective. We recommend that you take one capsule, twice a day, to get more than this "effective amount." If you're not taking Kutki as a "maintenance supplement," and, instead, are dealing with a medical challenge (i.e. hepatitis), you may double the dosage to two capsules, twice a day.



Contraindications

None when taken as directed. If you have any questions, please write to us at: support@herbhealers.com.


Medicinal Activities

Further information for practitioners: The best information is in the extinct literature (see PubMed literature at right), although some lay materials are available (see sample book at right) to give a rough overview.


Below is a list of the medical activities and indications for Kutku from varied sources.




Indications

References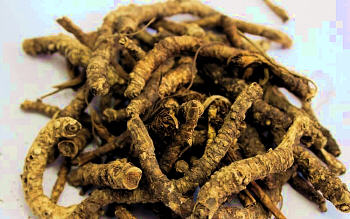 To U.S. Users:
This product have not been evaluated by the U.S. Food & Drug Administration. It is not intended to diagnose, treat, cure, or prevent any disease.

Recent Studies : Kutki
Sourced from PubMed

Disclaimer:
The following citations mention kutki, either as the focus of their study, or in passing. Please note that no finding should be inferred to provide the basis of medicinal claims, nor should they be relied upon by the public, as such. Readers who want full access to the PubMed database are encouraged to
register with NCBI
.

As of Dec., 2017, there were 63 citations posted which mentioned Kutki. Below we list a few of the more notable: