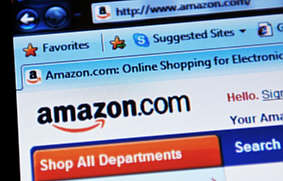 Earlier this month, we announced that the paperback version of
Black Salve
was being introduced. Well, now we're having to secure a new publisher. Why? Because
Amazon has just banned the book
. Our publisher, CreateSpace, is owned by Amazon, and has determined that the "content violates (our) guidelines," without specifying what that violation is. (They never do.) The book
had
been been available for sale even on Amazon,
along with a couple of my other titles
.

We knew all along that Black Salve that actually works is banned on Amazon.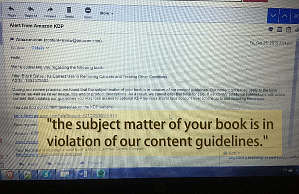 (If you do a "search" for "Black Salve" on Amazon you get an assortment of marginal topical products that are not even escharotic preparations. I suppose the thinking is that if they co-opt the term "Black Salve," they'll turn this effective, ancient approach to ridding the body of malignant growths into an urban myth. Again, this is more
application of Gresham's Law: the introduction of the bad will drive out the good
, or more precisely in this situation, the introduction of the ineffective will dilute knowledge and use of the truly effective. This approach, as I've written about repeatedly, is a standard practice of the morally bankrupt, pharmaceutical industry.
In addition to medicine, you can say the same technique applies to general science and education
.)

So, we knew they wouldn't allow effective product on the market, and we knew the reasons why. What we weren't prepared for was this level of censorship. (Click on image of cancellation notice at right to read the details. These people have no respect for First Amendment issues. The people at Amazon are Americans in name only. They hold themselves professionally above the law.)

All paperback orders for the book up to and including October 26th were shipped. Refunds are being issues for orders that came after that. Additionally, we have
removed the title from the paperback section of the bookstore
until alternate paperback publishing arrangements are made. All digital editions of our books are still available.

Questions about the book can be addressed to
greg@gregcaton.com
.
Blessings . . .