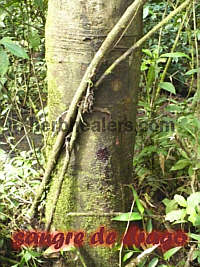 Of all the remarkable botanicals we work with in the Amazon, one of the most amazing is
Sangre de Drago
-- which has an
impressive list of medicinal properties
. . . so significant that many herbalists skilled in South American botanicals believe it belongs in every medicine cabinet.

This month, we are reintroducing the eight ounce version of "Sangre" at a 30% discount -- (the larger $39.95 bottle is thus discounted to $27.96) -- something you can purchase with other items to minimize the per unit shipping cost). Just use the code SANG919 when checking out to get the discount.

If you have any questions about this offer or you have technical questions about
Sangre
itself, you can write to us at
support@herbhealers.com
, or call us at (305) 851-2308.

Last month we announced the release of
Black Salve
, the most instructional book on the use of escharotics ever written. The digital edition has been available on the
author storefront
since the end of July. In mid-September, we are releasing a second edition in both digital and print editions. (The primary change is that I'm adding an Appendix F, which is an extensive personal pictorial of my removal of skin cancers and actinic keratosis through the years.)

Black Salve
is coming out at a particular crucial time now. There are now numerous parties on the internet offering advice on how to use to the salve, and much of this information is incorrect and even harmful. It is my hope that
Black Salve
will help restore a proper footing on the best way to use Black Salve to treat diseased tissue.

The book begins with an introduction by
Bradford S. Weeks, M.D.
-- an integrative physician in the States whom we have known for many years, an is illustrated by the famous political illustrator,
David Dees
. I dare say it is a must read for anyone interested in escharotic medicine. Questions about the book can be addressed to greg@gregcaton.com.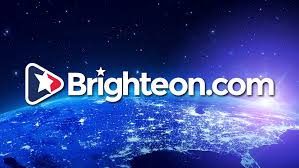 Within the past few weeks, I have produced a series of free instructional videos on some of our leading products and therapeutic approaches. Originally, we thought of only putting these materials on
YouTube
, but the ongoing censorship has become so severe, that we can no longer rest assured that we can post anything that YouTube employees will not later take down. Censorship is becoming a real problem. Consequently, we are posting our videos on both
YouTube
and the new video streaming platform created by Mike Adams at NaturalNews,
Brighteon.com
I am providing
a simple list of all my recently posted videos
, along with titles and direct links on both of these platforms.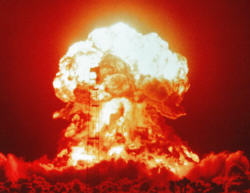 It seems that there's a great deal of "
prepping
" going on lately. The conventional view is that
such activity has decreased
in the "Trump era," but paradoxically, we've never heard as many of our customers discuss it with us by phone. In response to requests by customers to have "discounted bundles" for survivalist and preparation purposes, we've created a page called
Preppers' Corner
, with links to five separate "prepper bundles." We've designed the bundles so the selections lean toward products that have almost extremely long shelf-lives, as well as added utility in a crisis situation.

These bundles can be purchased either on
HerbHealers.com
(for customers in the U.S. or Canada) or on
AlphaOmegaLabs.com
.
Discount Codes thru Sept. 30, 2019
Use the following Discount Code on the checkout page of
either of our web stores
to get the indicated discount on your product purchase.
Only one discount code per tranaction.
10SEP2019 = 10% off
any purchase over $100
FSSEP2019
-- free shipping on any purchase of $250 or more
SALVEBOOK9_2019 = Free digital copy of BLACK SALVE
on any purchase over $75
SANG919
= 30% off Sangre de Drago (8 fl. oz.)
Questions?
: Write to us at
support@herbhealers.com
Blessings . . .