You received this email because you have purchased products or "opted-in" with one or more companies listed in this mailing. (Simple instructions for "opting out" can be found below). Each month we try to package together phenomenal health products and phenomenal savings not found elsewhere. Here are our offerings for this month:

There are many copycats to the original herbal products found at
Swedish Bitters
, but none compare in quality or effectiveness. For the rest of September, Swedish Bitters is offering a
25% discount on ALL herbal teas, tinctures, and extracts PLUS free shipping on all orders over $50 within the domestic U.S.
(Call 660-463-2158 for shipping quotes to all other countries.)

To take advantage of this offer, simply pick the herbal teas, tinctures, and extracts that you want from
Swedish Bitters
, and use the discount code
SB25SEP19
at checkout. It's that simple.

If you have questions or wish to get assistance in placing your order, call the above number, or write to us at
support@swedishbitters.com
.)
---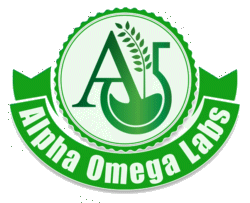 The Original Online Maker of
"Black Salve" Offers 25% OFF
With This Mailing . . .

. . . until the end of September

Despite the fact that
"Black Salve" is used to remove skin cancers
and other skin problems around the world, many in the West are unfamiliar with Black Salve or the larger discipline to which it belongs: escharotic medicine. This is because
orthodox medicine frowns on any system of eliminating malignancies that is simple, effective, inexpensive, and lends itself to self-adminstration
.

Black Salve
is the subject of a new book by Greg Caton, one of the co-founders of Alpha Omega Labs, which introduced Black Salve and escharotic medicine to the online community in 1995 -- (see details on the book and Greg Caton's introduction to it below). Despite the fact that Alpha Omega Labs sells its Black Salve at
prices that are much less than its competitors
, this month the company is offering all the products in its
Salves, Creams & Tonics
category at
25% OFF with this mailing
. (Use the discount code
20SEPT19
at checkout to get the discount.)

To get a sense of just how effective this approach is at eliminating cancers, feel free to browse any of the hundreds of testimonials and pictorials on the
Cansema product page
.
---
Learning About An Effective Method of
Removing Cancers --- The Descent Down the Rabbit Hole:
A Brief History of Alpha Omega Labs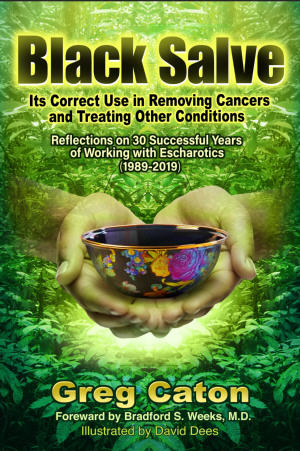 Last month we announced the release of
Black Salve
, the most instructional book on the use of escharotics ever written. The digital edition has been available on the
author storefront
since the end of July. In mid-September, we are releasing a second edition in both digital and print editions. (The primary change is that I'm adding an Appendix F, which is an extensive personal pictorial of my removal of skin cancers and actinic keratosis through the years.)

Black Salve
is coming out at a particular crucial time now. There are now numerous parties on the internet offering advice on how to use to the salve, and much of this information is incorrect and even harmful. It is my hope that
Black Salve
will help restore a proper footing on the best way to use Black Salve to treat diseased tissue.

The book begins with an introduction by
Bradford S. Weeks, M.D.
-- an integrative physician in the States whom we have known for many years, an is illustrated by the famous political illustrator,
David Dees
. I dare say it is a must read for anyone interested in escharotic medicine. Questions about the book can be addressed to greg@gregcaton.com.
Discount Codes thru Sept. 30, 2019
Use these Discount Codes on the checkout page of each respective site: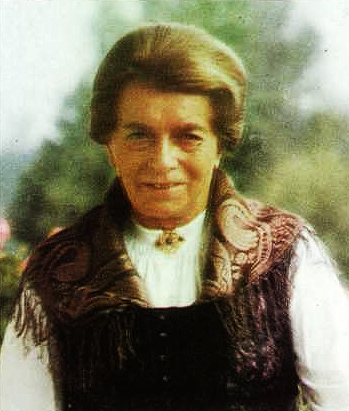 Swedish Bitters
-- To get
25% Off
on herbal teas, tinctures, and extracts, use
SB25SEP19
. You'll also get free shipping on any order over $50.

Alpha Omega Labs
-- To get
25% Off
on all products in the
Salves, Creams & Tonics
category, including all the companies Black Salves. (If you are ordering from outside the U.S. or Canada, please use the same category, but use our
international site
.) In either case, use
20SEPT19
. Additionally, you'll get a free digital copy of
BLACK SALVE
on any purchase over $75.

Questions?
: Write to Swedish Bitters at
support@swedishbitters.com
with reference to their products and special offers. Write to Alpha Omega Labs at
support@herbhealers.com
with reference to their products and special offers. If you have a query about
Black Salve
(the book)
, write to:
greg@gregcaton.com
.