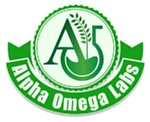 NOTE:
You received this email because you are an existing customer of
Alpha Omega Labs
and "opted in" to receive our periodic newsletters. If you do not want to receive any more correspondence from us, please email us at
support@herbhealers.com
to OPT-OUT . . . Simply type "OPT-OUT" in the subject line, transmitting with your same email address.
[
Previous mailings
. ]

news / updates / monthly specials and discount codes
from Alpha Omega Labs --- June 12, 2019

From now through July 15, simply use the code below to get a free digital copy of Greg Caton's latest book,
Black Salve
, with a minimum $100 purchase. (The digital version of
Black Salve
is available separately for $9.95 from gregcaton.com).
Black Salve
is the most practical "how to" book on escharotic medicine ever written. For more information on the content of the book,
see the published book page
at
gregcaton.com
.
New tools reviewed for finding the
correct products on AO Labs' sales sites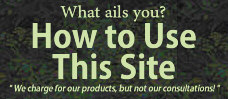 At the top of our sales sites,
Herbhealers.com
and
AlphaOmegaLabs.com
, you will find two new icons. The first prominently states,
"How to Use This Site."
When you click on it, you are directed to
a brief, instructive page
, which in return contains a link to
a very detailed page
, entitled
Traditional Product(s)-for-Condition Recommendations
that assists customers in finding the best products for the condition(s) about which they are inquiring.

The second icon, which reads,
"Wholesale and Private Label Queries,"
when clicked will lead you to
a query page that assists in getting wholesale and private label information
.