The Ashwin
is a monthly webzine for
ΑΩ Labs'
customers --
January, 2003 Edition
Formatted to 600 pixel width for ease of reading and hardcopy reproduction from the browser.
Related Links:

Ashwin Archives

Letters to the Editor - (Submissions)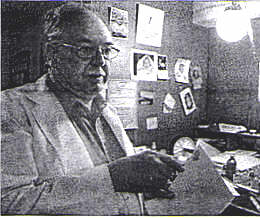 'The Doctor
Who Cures Cancer'

Recently, our South American distributor, Dr. Robert Wickman was covered in a national publication for his miraculous track record in treating cancer and AIDS. The deluge of interest has been enormous since then (in fact, Dr. Wickman is on vacation in Guayaquil this week of January for a well-deserved rest).


Below, we provide copies of the original article, together with English translations.


Note to our Readers: This is 4th edition of the 2nd year of our Ashwin (pronounced "Ah-sh' win"), covering January, 2003. Previous editions are archived. If you have questions, email us.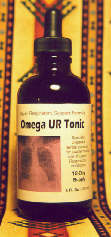 Omega UR Tonic


This month we introduce an American "traditional," Omega UR Tonic -- an adjunct for upper respiratory disorders. Read more about this 'tried and true' formula on our product page.


Home Page | Order
---
© 2001-2003 Alpha Omega Labs • Nassau, Bahamas • All rights reserved. This page posted : 1/1/2003.
---