Improves heart health, mood, and libido
Helps memory and overall brain function
High in essential minerals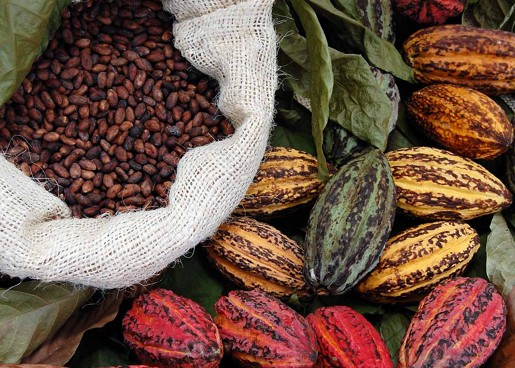 Medicinal Chocolate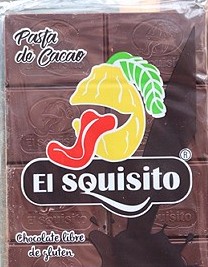 "El Squisito" Chocolate
100% Pure Cocoa
(
Theobroma cacao L. i>)
460 g. ( > ONE POUND)
2 plates of 8 bars each =
Sixteeen (16) bars, 28.75 g. each
Code:CHO105 -- Price: $9.95
(or 31 cents per bar)

Order Now

Email

Summarized Description:
When most people think of chocolate, they think of candy: milk chocolate with plenty of sugar. But this is not how the ancients thought of chocolate. Both the leaves and fruit pods of the cocoa ("cacao" in Spanish) tree had a multitude of uses, both as food and medicine.

Focussing on the modern association of cacao with chocolate, here in Ecuador, we grow what is arguably
the best chocolate in the world
-- due to the unique quality of what we call
Arriba Cacao Nacional
, which produces a highly aromatic bean that is used to produce the finest aromatic dark chocolate. Only 5% of the world's cacao is labelled as
fine aroma
.

In international competitions,
Ecuador consistently takes the lion's share of awards for world's best chocolate
. In terms of finished product, it is well-known that Ecuador makes
the finest chocolate bars in the world
. This is a remarkable feat, taking into account the fact that
cocoa is grown in 33 different countries
and
four West African countries alone now supply 70% of the world's supply of cocoa beans
.

For those who wish to experience the best of what cocoa has to offer, we decided to carry a local brand of highly regarded chocolate called "El Squisito." It comes in one pound packages -- (actually 460 gram, more than a pound) with two plates of chocolate, each containing eight smaller bars of 28.75 grams each. So the entire package contains approximately 16 one-ounce bars.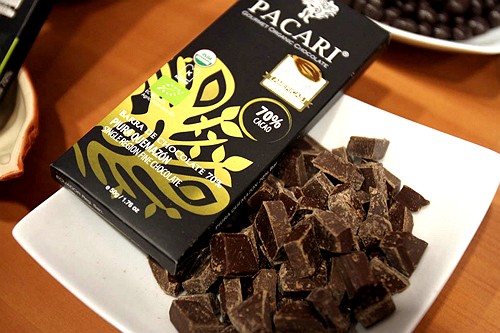 The foundation for making dark chocolate -- what you use before you add any dairy products, sugar, dried fruits, nuts, or other delectable ingredients -- is the "chocolate base," also known as "baking chocolate." It consists of both the cocoa butter and cocoa solid fractions from the bean. (White chocolate is something entirely different: it contains cocoa butter, milk, sugar, and other ingredients, but no cocoa solids -- thus losing the medicinal value of the components in the cocoa solids).

How locals use this product is that they usually break off a couple one-ounce bars. Then they slowly liquify it in a small sauce pan of hot milk, a half liter or half quart is enough. (Water can also be used, but milk is preferred). The cocoa is stirred in slowly with a plastic spatula -- which takes less than a minute since
chocolate has a melting point of between 86 degrees F. (30 degrees C.) and 90 degrees F. (32 degrees C.), lower than body temperature
. Then they add sugar, raisins, and/or cinnamon (canela), nuts -- all of which are found in abundance here, and then this is consumed as a dessert, or poured over cake, bread, or other baked item.

My recommendation is that you skip the table sugar
-- or you defeat some of the many health benefits of this product -- and sweeten with stevia, monk fruit, or rubusoside (green tea extract). This will make the product just as satisfying without adding calories. It will also preserve the "ketogenic" benefits of the product, as well. If calories or carbs are not a concern, you can sweeten with honey. Although an invert sugar, as well, honey is far better for you than table sugar, and you'll be adding additional minerals.
Ethnobotanical Uses

Most reported ethnobotanical uses for cocoa come from the use of the leaves, fruit husk, or cocoa butter fraction. However, the medicinal effects of pure chocolate are well-established. (See side panel.)
Warnings & Contraindications

"No health hazards or side effects are known in conjunction with either the proper administration of designated therapeutic dosages or the consumption of normal amounts of chocolate products." (PH2) However, dark chocolate products, like "El Squisito" contain about 4,000 ppm of natural caffeine, which users sensitive to caffeine should be aware of. Cocoa can stimulate insulin production an average 28% (JN133:3149). Also, dark chocolate products inhibit collagen-induced platelet aggregation in platelet rich plasma, possibly helping prevent cardiovascular and thromboembolic diseases (X12944249). Cocoa oil provides good protection against
Simulium damnosum
(X12616944).
Shelf-Life

Five years or more.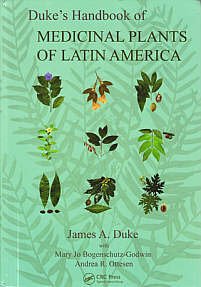 Medicinal Activities

Further information for practitioners:
World-famous botanist Dr. James Duke attributes the following activities to cocoa
(p. 704-707; see hardcopy cover at right),
drawn from the extant literature. (See his graduation for "level of efficacy" on our
amazon traditionals page
; followed by Duke's bibliographic abbreviations (in capital letters), which we
identify on a separate page
.)

Duke provides a "
food farmacy potential
" score for this plant of "FNFF=!!!."
A-beta-Blocker (1; X15740021)
Allergenic (1; CRC)
Analeptic (1; NAD)
Analgesic (f; JN130:2057S)
Antiadherent (1; X15154923)
Antiaggregant (1; X15190043; X16218501)
Anti-alzheimeran (1; X15740021)
Antiapoptotic (1; X15740021)
Anticariogenic (1; X15154923)
Antidepressant (1; AT7(5):121; FNF; X14606481)
Antidote (f; JN130:2057S)
Antiglucosyltransferase (1; X11759010)
Antihemostatic (1; X16218501)
Antiinflammatory (f1; EGG; X12097654; X16248545)
Antileukotriene (1; X12097654)
AntiMDR (1; X16153408)
Antimutagenic (1; X12169385)
Antiobesity (1; X15850966)
Antioxidant ((1; APA; X15190043)
Antiperoxidant (1; X16198231)
Antiplague (1; X15154923)
Antiplatelet (1; X15190043)
Antiproliferant (1; X11741742; X15827326)
Aphrodisiac (1; APA; HAD)
Arteriodilator (1; BOW)
Astringent (1; KOM; PH2)
Bactericide (1; APA; X15154923)
Broncholytic (1; PHR; PH2)
Bronchorelaxant (1; TRA)
cAMP-Genic (1; X15790999)
Cardioprotective (1; X15190043; X15790999)
Cariotonic (f1; EGG; PHR; PH2; TRA)
Cerebrotonic (1; JN130-2057S)
Chemopreventive (1; X15740021)
CNS-Stimulant (1; APA; TRA)
Comedogenic (1; CRC)
Deobstruent (f; FN130:2057S)
Digestive (f; APA)
Diuretic (f1; APA; EGG; PHR; PH2; RAR; TRA)
Dopaminergic (1; AT7(5):121; FNF)
Emmenagogue (f; CRC; DAD)
Emollient (1; APA; CRC)
Euphoriant (1; AT7(5):121 FNF)
Hepatoprotective (1; X15117546)
Hypoglycemic (1; JN133:3149)
Hypotensive (1; BOW; GMH)
Immunomodulator (1; X10917928; X16218501)
Insectifuge (1; X12616944)
Insulinogenic (1; JN133:3149)
Interleukin-Inhibitor (1; X16248545)
Interleukonogenic (1; X10917928)
Iron-Chelator (1; X16198231)
Lactogogue (f; EGG; NAD; SOU)
Lipolytic (1; BRU; FNF)
Lipoxygenase-Inhibitor (1; X12097654)
Myocontractant (1; VOD)
Myorelaxant (1; PHR; PH2)
Neuroprotective (1; X15740021)
NO-Genic (1; X14654748)
NO-Inhibitor (1; X16248545)
Parasiticide (f; CRC; DAD)
Prooxidant (1; X16198231)
S-Adenosylmethionine-decarboxlase Inhibitor (1; X11741742)
Secretolytic (f; PH2)
Sedative (f; EGG)
Stimulant (f1; APA; PH2; VOD)
Thermogenic (1; X15850966)
Thyroregulator (f; HH2; PH2)
TNFalpha-Inhibitor (1; X16248545)
Tonic (f; KOM; PHR)
Vasodilator (1; JFM; PHR; PH2; X14654748)
Vermifuge (f; JN130-2057S)
Vulnerary (f; EGG; RAR)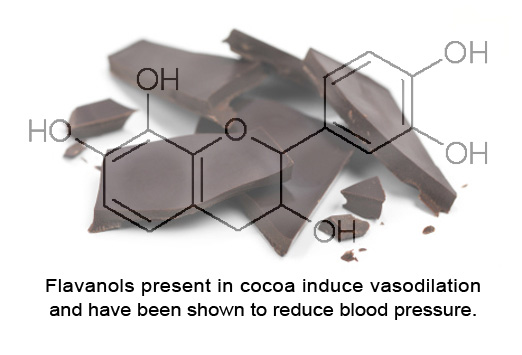 Indications

Further information for practitioners:
Duke provides the following indications for this plant:
ADD (f1; JN130:2057S)
Adenopathy (f; HH2)
Aging (f;JN130:2057S)
Alopecia (f; CRC)
Alzheimer's (1; X15740021)
Anemia (f1; X16039811)
Angina (f1; BOW; JN130:2057S)
Anorexia (f1; JN130-2057S)
Arthrosis (f1; X10917928)
Asthma (1; APA; DAV)
Bacteria (1; X11759010)
Bites (f; DAD)
Bleeding (f; IED)
Bronchosis (f1; APA; SOU)
Burns (f; APA; IED; JFM)
Cachexia (f; JN130;2057S)
Cancer (f1; JFM; X15117546)
Cancer, breast (f1; JLH; X15827326)
Cancer, colon (1; X11741742)
Cancer, liver (1; JFM; X15117546)
Cancer, lung (1; X12609709)
Cancer, pancreas (1; X12169385)
Cancer, thyroid (1; X12609709)
Cardiopathy (1; X15190043; X12944249)
Caries (1; X15154923)
Cataract 1; X14709774)
Catarrh (f; JN130:2057S)
Cellulite (1; BRU; FNF; HAD)
Chafing (f; APA; FEL)
Cheilosis (f; JN130:2057S)
Childbirth (f; CRC; DAD; JFM)
Chlorosis (f; JN130:2057S)
Colds (f1; APA)
Colic (f; JN130:2057S)
Congestion (1; APA)
Consumption (1; JN130-2057S)
Convulsions (f; SOU)
Coughs (f; APA; CRC; DAD; EGG; SOU)
Cystosis (f; KOM; PHR; PH2)
Debility (f1; JN130:2057S)
Depression (f1; AT7(5):121; FNF)
Dermatosis (f; EGG; IED; ULW)
Diabetes (f1; JN133:3149; KOM; PHR; PH2)
Diarrhea (f1; APA; KOM, PHR; PH2)
Dysentery (f; EGG)
Dyslactea (f; JN130:2057S)
Dysmenorrhea (f; JN130-2057S)
Dyspepsia (F; JN130:2057S)
Dyspnea (f; JN130:2057S)
Eczema (f; JN130-X10917928)
Enterosis (1; APA; PHR; PH2)
Enuresis (f; SOU)
Ergotism (f; JN130:2057S)
Eruption (f; JFM)
Fatigue (f1; JN130:2057S)
Fever (f; APA; CRC)
Flu (1; APA)
Frigidity (1; JN130:2057S)
Gas (f; JN130:2057S)
Gastrosis (f; JN130:2057S)
Gingivosis (f; JN130:2057S)
Gout (1; JN130:2057S)
Gray Hair (f; JN130; 2057S)
Halitosis (f; JN130:2057S)
Hangover (f; JN130:2057S)
Hemorrhoids (f1: CRC: EGG: RAR)
Hepatosis (f; PHR; PH2)
High Blood Pressure (1; BOW; EFS; GMH)
Hoarseness (f; JN130:2057S)
Hyperglycemia (1; JN133:3149)
Hyperkinesis (1; DAD)
Hypochondria (f; JN130:2057S)
Impotence (1; FNF; JN130:2057S)
Infection (f1; APA; PHR; X16153408)
Inflammation (f1; EGG; X12097654)
Insomnia (f; JN130:2057S)
Itch (f; EGG)
Jaundice (f; JN130:2057S)
Laryngosis (f; SOU)
Lassitude (1; JN130:2057S)
Leukorrhea (f1; JN130:2057S)
Malaria (f; CRC)
Mastalgia (f; APA, CRC; JRM)
Myalgia (f; EGG)
Myosis (f; JN130:2057S)
Nausea (f; JN130:2057S)
Nephrosis (f; AHL; CRC; PHR; PH2)
Nervousness (f; JN130:2057S)
Nipple (f; FEL)
Obesity (f1; BRU; FNF; X15850966)
Ophthalmia (f; CRC; DAD)
Pain (f; JN130:2057S)
Palpitations (f; JN130:2057S)
Parturition (f; APA)
Pertussis (f; EGG; RAR; SOU)
Pregnancy (f; APA)
Proctosis (f; JFM)
Pulmonosis (f; SOU)
Rheumatism (f1; CRC; X16153408)
Scabies (f; DAV)
Screw Worms (f; JFM)
Snake Bite (f; CRC)
Staphylococcus (1; X16153408)
Stings (f1; JN130;2057S)
Stomatosis (f; JN130:2057S)
Stones (f; JN130:2057S)
Streptococcus (1; X15154923)
Syncope (f; JN130:2057S)
Syphilis (f; JN130:2057S)
Thrombosis (1; X12944249; X15190043)
Thyropathy (f; HH2)
Toothache (f; JN130:2057S)
Tuberculosis (1; JN130;2057S)
Tumors (f1; CRC; JN130:2057S)
Vaginosis (f; JFM)
Worms (f; CRC)
Wounds (f; DAD; JFM; ULM)
Wrinkles (f; APA; CRC; DAD)

To U.S. Users:
This product have not been evaluated by the U.S. Food & Drug Administration. It is not intended to diagnose, treat, cure, or prevent any disease.

Images in this Column:
Click on any image to see magnified version.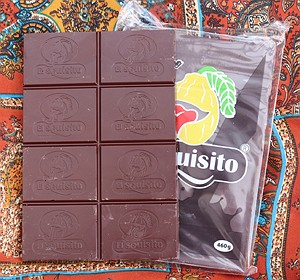 Recent Studies on Chocolate
Sourced from PubMed &
Other Reputable Sources

Disclaimer: The following articles and citations provide findings on the properties of chocolate, or products derived from the seed pods of Theobroma cacao.
7 Proven Health Benefits of Dark Chocolate

-- Gives a good overview of the established benefits of dark chocolate. These include:

-- High mineral content, with 100 g. containing:
-- 67% of the RDA for iron
-- 58% of the RDA for magnesium
-- 89% of the RDA for copper
-- 98% of the RDA for manganese

-- Powerful source of antioxidants
-- May Improve Blood Flow
and Lower Blood Pressure
-- Raises HDL and Protects
LDL From Oxidation
-- May Reduce Heart Disease Risk
-- May Protect Skin From the Sun
-- Could Improve Brain Function



The Health Benefits and Risks of Dark Chocolate

-- Covers many of the benefits as the previous article, but emphasizes that moderation is important, as excess consumption can, in some people, cause headaches, problems for those who are caffeine-sensitive, and elevated risk of kidney stones.



20 Health Benefits Of Chocolate

-- I'll abbreviate them for you:

-- Good for heart health
-- Improves memory
-- Helps to avoid sunburn
-- Better at math
-- Improves mood
-- Lower cholesterol
-- Helps w/Alzheimer's
-- Helps w/your workout
-- Highly nutritious
-- Lower blood pressure
-- More Endorphins
-- Reduced pregnancy complications
-- Helps w/diabetes
-- Reduces food cravings
-- Helps w/coughing
-- Better vision
-- Reduced fatigue
-- Lower Body Mass Index (BMI)
-- Reduced cancer risk



Medscape's 7 Health Benefits of Chocolate

(2013) -- Highlights:

In Defense of a Comfort Food
-- Winning a Nobel Prize may have just gotten easier. Findings published in
The New England Journal of Medicine
in October 2012 show that countries with more chocolate consumers produce significantly more Nobel laureates, possibly through enhanced cognition. [1] The study comes on the heels of mounting data showing that chocolate consumption not only improves brain function [2] but may also proffer a host of other health benefits. The American Chemical Society even devoted an entire 3-hour symposium to the ancient indulgence at their 2012 annual meeting.[3] Based primarily on Medscape News coverage, and just in time for Valentine's Day, we've reviewed the recent literature purporting health benefits of chocolate.

Why So Healthy
-- Chocolate comes from cocoa beans -- the seeds of the Theobroma cacao tree -- which, along with other plants like tea, are high in flavanols. These abundant phenolic plant compounds have marked antioxidant and anti-inflammatory properties and are thought to be responsible for much of the health benefit ascribed to chocolate consumption. Keep in mind that overly processed chocolate -- most of the candy aisle -- often contains added sugar and saturated fatty acids, which offset cocoa's health benefits. So stick with dark, flavanol-rich varieties. [which is exactly what El Squisito's is.]

Cocoa for Cardiac Health
-- Ready your best Valentine's pun: recent research suggests that dark, flavanol-rich chocolate may benefit the heart. A 9-year prospective study [4] of over 30,000 women in the Swedish Mammography Cohort found that those who consumed up to ~1 oz* of high-quality chocolate -- that is, chocolate high in cocoa content -- 1 to 3 times per month had a 26% lower risk of developing heart failure; 1 to 2 servings per week was associated with a 32% risk reduction. No benefits were seen in women consuming 1 or more servings daily; however, more recent work [5] published in European Heart Journal found that daily dark chocolate consumption over a 4-week period improves endothelial and platelet function in patients with congestive heart failure.† Chocolate consumption has also been associated with a lower incidence of myocardial infarction and mortality from coronary heart disease.[5]

A Modest Reduction
-- The vascular benefits of cocoa are reflected in the growing body of evidence linking chocolate consumption with reduced blood pressure. A meta-analysis [6] published last year in Cochrane Database of Systemic Reviews reported that individuals who consumed about 3.5 oz of dark chocolate every day saw an average blood pressure drop of 2.77/2.20 mm Hg compared with control subjects. Numerous previous studies have linked blood pressure reductions with more reasonable indulgences, even as low as 0.2 oz of chocolate per day. [7-9] The blood pressure-lowering properties of chocolate are thought to be due to flavanols, which stimulate the production of endothelial nitric oxide, causing vasodilation.

Fending Off Stroke
-- Supporting previous research, a 2011 study of the Swedish Mammography Cohort, published in the Journal of the American College of Cardiology, found an inverse relationship between cocoa-rich chocolate consumption in women and stroke: Increasing chocolate consumption by 50 g per week reduced cerebral infarction risk by 12%, hemorrhagic stroke risk by 27%, and total stroke risk by 14%. A more recent study looking at a cohort of over 37,000 Swedish men, [10] published in Neurology, reported that individuals who eat at least 1.8 oz of chocolate per week have a 17% lower risk for stroke compared with those who eat less than 0.4 oz per week.

Rethinking Fat
-- Despite its lipidic reputation, chocolate appears to have a positive influence on cholesterol levels. Most milk and heavily processed chocolate contains added saturated fatty acids, which, along with added sugar, may negate cocoa's health benefits and are likely to raise cholesterol. But dark and unprocessed chocolate, with at least 60%-70% cocoa, is associated with decreased low-density lipoprotein levels and increased high-density lipoprotein levels.[11-14] Cocoa does contain saturated fat, but it is primarily stearic acid, which is thought to be cholesterol neutral.[15-17]

Mixed Results in Mood Disorders
-- The data on chocolate and depression are conflicting. Although cocoa consumption has been associated with a positive influence on mood, [18,19] possibly mediated by the dopamine and opioid systems, an extensive review by Parker and colleagues [19] suggests that the benefits are not sustained, with emotional "comfort" eating actually contributing to depressed mood. Another recent study [20] found that those with the highest chocolate intake had a greater incidence of depressive symptoms. Researchers acknowledged, however, that in this case, chocolate's mood benefits could be leading to self-medication and that mass-marketed processed chocolate may not have a positive effect. The verdict is still out.

A Food for Thought
-- Patients with mild cognitive impairment might benefit from upping their chocolate intake, according to recent findings published in Hypertension. [21] The Cocoa, Cognition and Aging -- or "CoCoA" -- study found that cognitive function and flexibility as well as verbal fluency scores significantly improved in those who had consumed the highest amount of cocoa flavanols in liquid supplement form, possibly by improving glucose-insulin metabolism.* [*Relevant disclosure: This trial was funded by Mars Inc.]

Really? [Lower Body Mass Index (BMI)]
-- A study [21] from early 2012 published in Archives of Internal Medicine reported, perhaps surprisingly, that frequent chocolate consumption is associated with a lower body mass index (BMI). The authors cited overall diet and chocolate's antioxidant properties as potential contributors to the findings, as well as growing evidence linking chocolate with metabolic benefits (see slides 2 and 6): "[The results are in] accord with other findings suggesting that diet composition, as well as calorie number, may influence BMI. They comport with reported benefits of chocolate to other elements of metabolic syndrome."

The Bottom Line for Your Patients
-- With apologies to the milk chocolate inclined, consumption of dark, cocoa -- and flavanol-rich chocolate appears to provide significant and varied health benefits. However, all chocolate is caloric -- 2 oz of dark chocolate can contain over 440 calories -- so before your patients get carried away, stress moderate, calorie-conscious consumption and a balanced diet. [This advisement is less important if you're on a ketogenic diet, as dark chocolate eaten in raw form without sugar or other carbohydrates added is a ketogenic, fat-reducing food.]
Messerli FH. Chocolate consumption, cognitive function, and Nobel laureates. N Engl J Med. 2012;367:1562-1564.
Desideri G, Kwik-Uribe C, Grassi D, et al. Benefits in cognitive function, blood pressure, and insulin resistance through cocoa flavanol consumption in elderly subjects with mild cognitive impairment: the Cocoa, Cognition, and Aging (CoCoA) study. Hypertension. 2012;60:794-801.
Cocoa: Science and Technology. Program and abstracts of the 243rd National Meeting & Exposition of the American Chemical Society; March 25-29, 2012; San Diego, California.
Mostofsky E, Levitan EB, Wolk A, Mittleman MA. Chocolate intake and incidence of heart failure: a population-based prospective study of middle-aged and elderly women. Circ Heart Fail. 2010;3:612-616.
Flammer AJ, Sudano I, Wolfrum M, et al. Cardiovascular effects of flavanol-rich chocolate in patients with heart failure. Eur Heart J. 2012;33:2172-2180.
Ried K, Sullivan TR, Fakler P, Franks OR, Stocks NP. Effect of cocoa on blood pressure. Cochrane Database Syst Rev. 2012;8:CD008893.
Buijsse B, Weikert C, Drogan D, Bergmann M, Boeing H. Chocolate consumption in relation to blood pressure and risk of cardiovascular disease in German adults. Eur Heart J. 2010;31:1616-1623.
Taubert D, Roesen R, Lehmann C, Jung N, Schömig E. Effects of low habitual cocoa intake on blood pressure and bioactive nitric oxide: a randomized controlled trial. JAMA. 2007;298:49-60.
Buijsse B, Feskens EJ, Kok FJ, Kromhout D. Cocoa intake, blood pressure, and cardiovascular mortality: the Zutphen Elderly Study. Arch Intern Med. 2006;166:411-417.
Larsson SC, Virtmo J, Wolk A. Chocolate consumption and risk of stroke in women. J Am Coll Cardiol. 2011;58:1828-1829.
Larsson SC, Virtamo J, Wolk A. Chocolate consumption and risk of stroke: a prospective cohort of men and meta-analysis. Neurology. 2012;79:1223-1229.
Zomer E, Owen A, Magliano DJ, Liew D, Reid CM. The effectiveness and cost effectiveness of dark chocolate consumption as prevention therapy in people at high risk of cardiovascular disease: best case scenario analysis using a Markov model. BMJ. 2012;344:e3657.
Jia L, Liu X, Bai YY, et al. Short-term effect of cocoa product consumption on lipid profile: a meta-analysis of randomized controlled trials. Am J Clin Nutr. 2010;92:218-225.
Mursu J, Voutilainen S, Nurmi T, et al. Dark chocolate consumption increases HDL cholesterol concentration and chocolate fatty acids may inhibit lipid peroxidation in healthy humans. Free Radic Biol Med. 2004;37:1351-1359.
Beyond apples: a serving a day of dark chocolate might keep the doctor away. Program and abstracts of Experimental Biology 2012; April 21-25, 2012; San Diego, California.
Ding EL, Hutfless SM, Ding X, Girotra S. Chocolate and prevention of cardiovascular disease: a systematic review. Nutr Metab (Lond). 2006;3:2.
USDA Center for Nutrition Policy and Promotion. Dietary guidelines for Americans. http://www.cnpp.usda.gov/DGAs2010-DGACReport.htm Accessed January 23, 2013.
Nehlig A. The neuroprotective effects of cocoa flavanol and its influence on cognitive performance. Br J Clin Pharmacol. 2012 Jul 10. [Epub ahead of print]
Parker G, Parker I, Brotchie H. Mood state effects of chocolate. J Affect Disord. 2006;92:149-159.
Rose N, Koperski S, Golomb BA. Mood food: chocolate and depressive symptoms in a cross-sectional analysis. Arch Intern Med. 2010;170:699-703.
Golomb BA, Koperski S, White HL. Association between more frequent chocolate consumption and lower body mass index. Arch Intern Med. 2012;172:519-521.
16 Foods You Can Eat on a Ketogenic Diet

-- And, yes, pure dark chocolate is #16.



Is chocolate really good for me?

-- Excerpts: "Most studies focus on its potential to fight off diseases that many doctors refer to as "the big four": diabetes, cancer, strokes and heart disease. In 2007, a Harvard researcher named Norman Hollenberg and his colleagues published a study in the International Journal of Medical Studies about a group of indigenous people who live in Panama called the Kuna. Hollenberg had been studying the Kuna for over a decade, initially because it appeared that they never developed high blood pressure. He also found that they developed the "big four" diseases at a rate of less than 10 percent. If the Kuna moved to the mainland, however, their blood pressure and disease rates were more consistent with the general population of Panamanians.
Drs. Mary and Marguerite Engler have been researching connections between cardiovascular health and nutrition for many years, and they published an independent study on the benefits of dark chocolate. It showed that people who ate a 1.6-ounce bar of high-flavanol chocolate a day for two weeks had greatly improved arterial function and flexibility...



Caffeinated coffee, chocolate good for brain

-- Overall of beneficial effects of caffeine in general, of which dark chocolate is an established source.



Chocolate: The Love Drug and Why It's Good for You

-- Cute overview of pure dark chocolate's many known benefits.



Go Ahead, Eat the Chocolate: 8 Ways Dark Chocolate Makes Your Body Stronger

-- The benefits of dark chocolate, presented from another angle.

In our own home, we have countless confections with cocoa, using stevia, molasses, or rubusoside as sweetening agents, with nuts, fruit, and other delectables added to produce infinite variety.