September 30, 2009
-- After a five year absence, we are most proud to bring back our
AO III Herbal Toothpaste
. Together with the use of H3O as a gargle, this team represents the best dental care combination we've ever seen -- as we first discussed in the December, 2001 Ashwin.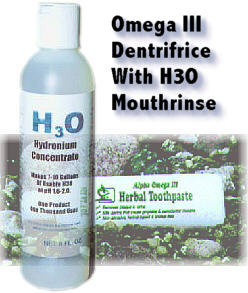 Also introduced this month is a "less aggressive"
Cansema® Salve with Aloe
.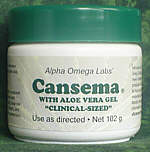 For years we had advised our customers and practitioners as to various techniques for diluting Cansema in various base materials, especially where pain management was an issue. Many customers wrote back that this was an extra burden . . . and others were not able to do it correctly.

The
Cansema® Salve with Aloe Vera Gel
is an "easier to tolerate" formula sold in the "clinical sized" jar and priced at less than half the regular clinical-sized jar.

Those with larger growths to remove will find it a welcome relief. See
product page
.


Extending the
Cansema®
family still farther is
Cansema® Nuwais
-- a variation of our original which is designed to treat oral cancers . . . something for which Original Cansema® has been used for many years. Cansema® Nuwais is an improvement for this one specific area of application by virtue of the properties discussed on its
product page
.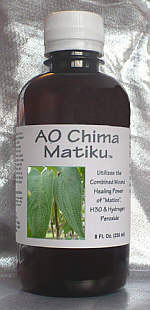 Our
AO Chima Matiku
utilizes a
traditional
healing plant that has a reputation as a wound healer for centuries.

See
product page
for more details.