The Ashwin
is a monthly webzine for
ΑΩ Labs'
customers --
April, 2002 Edition
Formatted to 600 pixel width for ease of reading and hardcopy reproduction from the browser.
Related Links:

Ashwin Archives

Letters to the Editor - (Submissions)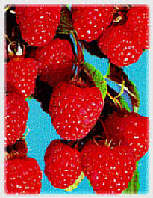 Meeker Raspberries...
... provide the source material for the extract from which we provide our ellagic acid.
Immune Builders
Take Center Stage

ast month theme was cardiovascular health - so we announced the creation of a "Healthy Heart" page (March issue). In that addition, we introduced our own flax product, AO Heart Drops (with a long history of relief for heart disease and stroke patients), and a proprietary product from the U.S. called Medicardium - which allows people to obtain, without needles and without time-consuming clinical visits, the benefits of chelation therapy.


The theme of this month's new introductions is Immune Building, an area we have begin to focus on in order to make our internal Cansema and CanSupport products even more effect. (This is now expressed in a small section in the lower right column of Cansema page.)


The new additions include Co-Q-10, Beta 1,3-D Glucan, and ellagic acid (from Meeker raspberry extract). We are also drawing attention to Agaricus mushroom extract, which was first introduced in the February issue of this ezine, for its immune building properties.


---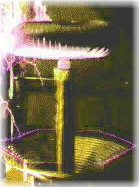 Scalar Wave & Advances in "Vibrational" Medicine

We first discussed our use of scalar wave technology in the November, 2001 issue of this publication. Later, we added sections of an interview we had with world-noted authority, Dr. Tom Beardon to our video section. We were going to cover this area, in practical terms, in greater depth this issue, but have decided, instead, in the name of thoroughness, to leave this product for June - when we will be introducing our own energy machine (for research purposes).


At that point, we will provide our own presentation on the difference between Rife technology and the later contributions of John Crane - and how both differ from scalar wave generation.

---


Two quick points on our FAQ pages. Some have written us to ask why FAQ pages are not posted at the same time that products are introduced. Our reasoning is that FAQ pages (FAQ - as you probably know, short for "Frequently Asked Questions") are designed to answer the mostly frequented asked questions that customers have and save on email queries. Well-constructed FAQ pages save time for both users and the principals behind the web sites they visit.


We want our FAQ pages to reflect actual questions that repeatedly arise from end users, not provide more fluff that customers have to wade through.


On a different note, it continues to be our experience that 80% of all customer service questions are clearly answered in the FAQ section, which means that many people do not take the time to read the information we have before asking questions.


For this reason, we are our customers, particularly those ordered from the established product lines: Cansema, CanSupport, Bloodroot Paste, QuikHeal, etc. - to check the FAQ section before sending off an inquiry.


Again, it serves to save both of us time and effort.


Note to our Readers: This is the seventh edition of the The Ashwin (pronounced "Ah-sh' win"), covering April, 2002. Previous editions are archived. If you have questions, email us.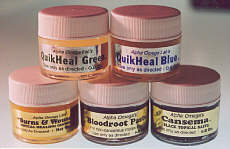 Burns & Wounds
(B&W)
Ointment
urns & Wounds (B&W) Ointment is the newest topical formula to be added at AO Labs. In addition to QuikHeal ozonated salves and H3O, users now another choice to quicken the "heal over" phase of escharization.


B & W Ointment has traditionally been used within the Amish community to treat burns. The extensive use of wood-burning stoves, gas lamps, and other simple, low-tech, heat-generating tools and devices in that community has brought about a need for a simple, easy-to-apply topical that will quickly ease pain and expedite healing. One Amish physician developed B & W years ago precisely for that purpose and it is quite popular.


This month we make it available for our customers.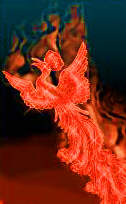 Warning
About
Imitation
Web Site

One of our vendors in the United States alerted Alpha Omega Labs about an "imitation web site" earlier this week (4/10/02) called Phoenix Cure (www.phoenixcure.com). The primary purpose of our bringing this up is to serve notice to the public that Alpha Omega Labs is in no way associated with this organization - or the ex-AO associate, George Ackerson, who is similarly imitating some of our work.


This isn't an issue of competitive pettiness. It is an issue of legal requirement. Not only does the "Phoenix" web site blatantly violate Alpha Omega's copyrights by having lifted entire pages -- images and all -- from this site, but it massively violates United States Food & Drug law. The site promises complete "cancer cures," encourages readers to avoid conventional therapy at all costs (something we regard we reckless), and then proceeds to offer imitations of Alpha Omega Labs products at 200-300% of the prices on this site. Some of our trademarks are even used in the text, interchangably with newly created names (i.e. "HRx").


A whois at Verisign or other internet registrar shows that the owner of the site is Phoenix Cure International and provides a foreign address of "Apartado 0832-2422, World Trade Center, Panama." Moreover, the web host listed is American Discount Web Hosting, located at New Jersey. (Email: tech@adwh.com. Phone: 856-833-0999).


When we brought the violations to the attention of the host, we received an email back from a "Bill Nash" indicating that he was aware that the site was "cheating" the public, but that, in so many words, he didn't intend to do anything about it.


We intend to take other measures -- but in the interim, in it important to publish distance ourselves from Phoenix Cure, or anyone else who makes these horrific and unjustifiable representations.



Late Note: (5/4/02) > Under pressure from another party in Austin, Texas, who also had copyright infringement issues with the phoenixcure.com web site, this site was recently shut down.






Home Page | Order



---
© 2001-2002 Alpha Omega Labs • Nassau, Bahamas • All rights reserved. This page posted : 03/31/2002 and updated 04/09/2002 and finally 05/04/2002.

---