The Ashwin
is a monthly webzine for
ΑΩ Labs'
customers --
September, 2002 Edition
Formatted to 600 pixel width for ease of reading and hardcopy reproduction from the browser.
Related Links:

Ashwin Archives

Letters to the Editor - (Submissions)



New 'Russian Zappers' Extend Presence of GI Electrostimulators on AO Site


ast month we introduced the Ecomed Electronic Normalizer - the first in a series of energy products from the Russian Federation we plan to carry.


This month we introduce a similar product, 'Tomsk' Autonomous Electrostimulator for the Gastrointestinal Tract - which extends, in function, the capabilities of this line. Read the product page for full details.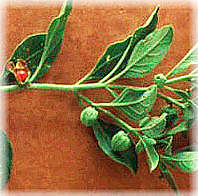 Extensive Line of Herbal Tinctures from Amercan Herbal, TCM and Ayurvedic Traditions Expected to Reach 300 Distinct Formulas

ntroducing Phyto Rx, a line of "high saturated," alcohol-based herbal tinctures. The initial introduction draws from 69 herbs -- all well-known to practicing herbalists, the majority of them in American herbal pharmacopaeias.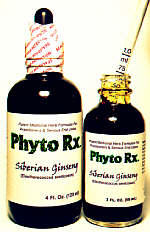 For many years, Alpha Omega Labs has used its own herbal extraction methods to produce its own tincture formulations (i.e. the best known being the Cansema Tonic and our CanSupport line). Given the popularity of those products worldwide, it only made sense to extend the line to include less esoteric and more established herbal formulas - formulas that are commonly found in most herbal pharmacopias of the Americas.


In the coming months we will substantially expand this line to include herbal formulas from other medical botanical traditions.


The complete set of monograph pages for the Phyto Rx are now available.

Note to our Readers: This is the eleventh edition of the The Ashwin (pronounced "Ah-sh' win"), covering September, 2002. Previous editions are archived. If you have questions, email us.

Do you really need to pay 5 times as much for the added purity? Or is the "extract controversy" more about price differentiation?

his month we introduce both an encapsulated and a tincture form of Olive Leaf, known to herbalists the world over for its antimicrobial and vermifugal properties --- but not before taking a position on the controversy over the "leaf powder versus extract" controversy.


Admittedly, most herbals are stronger in herbal form. In the column at left, we also introduce Phyto Rx this month, which utilizes grain alcohol in the creation of those tinctures, as well. Alcohol extraction allows many of the components of a herbal product, particularly those phytochemical compounds that are weakened or destroyed over time or are subject to heat lability, to be preserved. That is why it is used by herbalists so extensively.


There are some herbs, however, which have medicinal compounds that are quite stable and do not need to be made into tinctures to bring out their optimal medicinal benefit. One herb we are known for using extensively, for instance, is bloodroot (Sanguinaria canadensis). Although some herbalists put bloodroot into tincture form, it is really quite unnecessary. This is because none of the 60 powerful alkaloids, chiefly "sangarene," that are known to exert medicinal effects, have stability issues.


Nonetheless, in the interests of tradition and personal choice, we make olive leaf available in tincture form as well.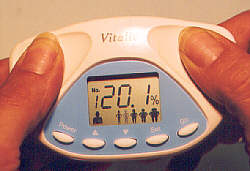 Body Fat Analysis
Made Reasonable


In preparation for our own extensive weight-loss section, we decided to
introduce a reasonably priced handheld model
for well under $20.

Even since the founding of Alpha Omega Labs twelve years ago, obesity has become a growing health care problem in the West - even globally, which is why one medical researcher calls the problem "globesity."

So inexpensive and easy to use, the
Vitalio Body Fat Analyzer
will help you determine the severity of your weight problem, and give you an idea of how far you have to go to get to the 'health zone.'
Home Page | Order
---
© 2001-2002 Alpha Omega Labs • Nassau, Bahamas • All rights reserved. This page posted : 08/09/2002; revised 08/21 and 08/30..
---