We're Alpha Omega Labs.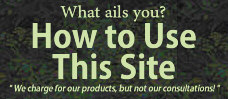 Having launched our online business in 1995,
we are the oldest alternative health care business in the history of the World Wide Web
.
1
Each month we offer free specials --- yes,
free products, not offerings where you have to buy something to get the "free deal.
"
2
In exchange, we are asking you to review our amazing line up of natural products -- many of which are difficult to obtain elsewhere. In addition, we provide
a free query page
where you can
ask one of our qualified physicians questions about a health care challenge and receive competent advice
.
3

The sites we are asking you to browse are
HerbHealers.com
, if you live in the U.S. or Canada, or
AlphaOmegaLabs.com
, if you live in any other country. You may ask:
"How can you give away things for free?"
Well . . . it isn't easy, but we don't have much choice. Because effective natural healing products are now marked as "pseudo pharmaceuticals" by Facebook, Google, Instragram, Twitter, EBay even the Paypal payment platform, we are not allowed to advertise on any major sales or social media platform. So great is the pressure that Big Pharma has placed on the social media platforms.

So, please . . .
feel free to take advantage of one of this month's freebies, but then please take a moment to browse one of our sites. We would be so grateful if you would.
Free Offering #1: "Black Salve"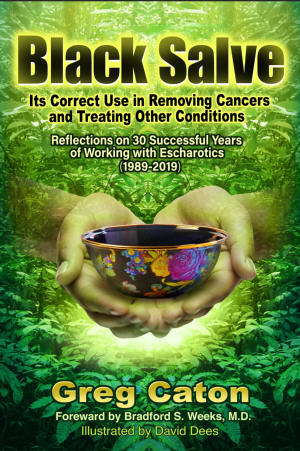 "Black Salve"
is an amazing book about the suppression of an effective, inexpensive cancer treatment that Alpha Omega Labs' co-founder, Greg Caton, has been working with for 30 years. (
See extensive intro to first edition
.) This book is
so threatening to medical authorities that it was recently BANNED from Amazon
, despite the fact that Greg Caton is an
established author on Amazon.com
.

The author has removed a dozen growths -- both skin cancer and actinic keratosis -- from his skin since 1989. He took pictures of these growth removals and produced pictorials of the process at different stages in his book, (Appendix E). He also worked with thousands of practitioners and cancer patients over 30 years, the vast majority having had positive, permanent results -- in fact, there is a
product page online with hundreds of pictorials and testimonials
. So threatening is this approach to established medicine that Caton has had to write rebuttals to addresss unfounded claims by members of the "fake news" media over the years who were assigned to do "hit pieces" on this area of treatment, which is known as "escharotic medicine." These include: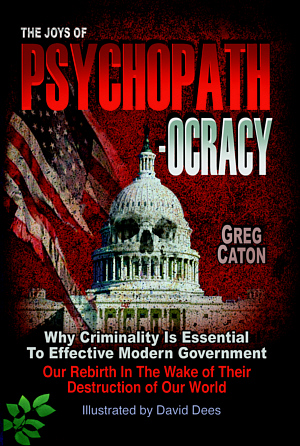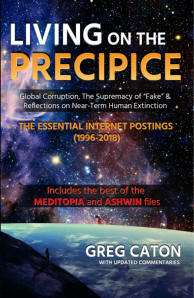 Not content to uncover the scandal of a suppressed cancer cure that has privately helped hundreds of thousands of people over the past 200 years, Caton wrote two additional books, which contain sizeable sections that help explain why the "cultural operating system" that we currently live under could never have produced anything other than the massively corrupt medicine system that we have in place now. The books are entitled
The Joys of Psychopathocracy
and
Living on the Precipice
.
These additional volumes are sold on the author's bookstore
.
Free Offering #2: "Lugol's Iodine"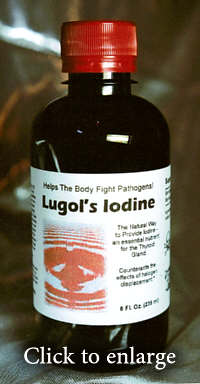 If you take an interest in health, you should know the tremendous benefits of
Lugol's Iodine
-- as an antiseptic, a displacer of harmful, industrial chlorine and flourine compounds (that is to say, lower weight halogens) -- whose carcinogenecity has already been well established. (This alone helps explain the explosion in cancer rates of all types.) We have
detailed product page that discusses specifics
.

Currently, the legal limit of any iodine product sold in the U.S. is 2.2% concentration.
It's actually a DEA regulation
. With this email, you can obtain one 8 fl. oz. bottle absolutely free. Yes, free. We only ask that you cover the express shipping charge of $21.59, since the product is shipped from Ecuador. (The product arrives in 4 to 7 days, on average.) This charge does, however, cover our shipments to the U.S. of up to 2.5 grams (roughly 5.5 pounds), so if you add other items from the store and do not exceed 5.5 pounds worth of merchandise, the shipping is essentially free. That is to say, the $21.59 express shipping charge is constant.

Lugol's 2.2%, 8 fl. oz., is a high demand health product that regularly retails for $14.65. If you don't understand something on the
product page
, or you just have a general question about Lugol's supplementation, just address your questions to:
support@herbhealers.com
.
Questions and comments can be addressed to:

greg@gregcaton.com --
(for "questions to the author" concerning the books cited above)
support@herbhealers.com --
(to talk to our doctors concerning products or case particulars)


Footnotes
---