If you respond using the Discount Code below, we'll give you an introduction 20% off (making the product
just $38.
)

Early tests have confirmed the product's effectiveness with end users: *
Regularity: "I sometimes went two, sometimes three, days without having a bowel movement. Now, I go twice daily, even if I've eaten just one or two light meals. Using the toilet is quick and easy. I spend more time washing my hands than I do going to the bathroom."
Better Hygiene: "I don't know how else to say this and I'm not even sure this was an intended feature of the product, but there is no more smell when I finish using the bathroom. At first, I thought it was just a fluke, but this has been a consistent experience since starting on Microflora Restore II."
Flatulence Elimination or Reduction: Users have noted that they have either little or NO flatulence within a day or two or beginning their use of MR2.
Feeling "Cleaner": Users have reported feeling "cleaner" -- even "lighter" with the user of MR2.

---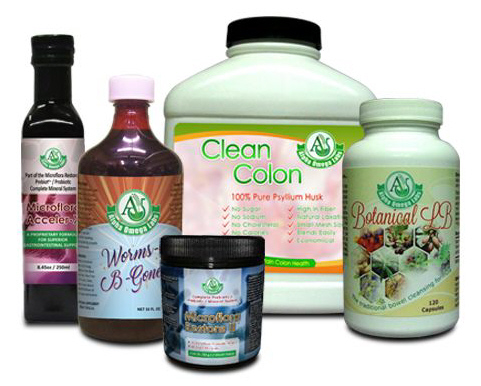 "Liver / Colon"
Special Bundles

Microflora Restore is part of our
Liver / Colon Cleansing Program
. At the request of many customers, we have bundled the products contained with the Program into two "bundles": (1)
Liver/Colon Cleansing Program Bundle #1
-- which contains
Clean Colon
,
Omega LB
(now Botanical LB),
Worms-B-Gone
(formally Old Amish Dewormer), and
Microflora Restore II
; and then (2)
Liver/Colon Cleansing Program Bundle #2
-- which contains all of the above products, plus our prebiotic booster product,
Microflora Acceler-X
.

All products above SHIP FROM THE UNITED STATES -- with FREE SHIPPING INCLUDED -- and come with unlimited access to our professional consult team for any questions, comments, or concerns.