August, 2020
See Legal Disclaimer Before Reading this Page
---
See also:
Coronavirus: Truth vs. Medical Propaganda
Coronavirus: The Big Picture
--
(What we know to date -- read this first)
Coronavirus: Essential Self-Defense Against Infection
CoronaVirus: News & Developments for Feb
/
Mar
/
Apr
/
May
/
Jun
/
Jul

Subsequent months:
Sep
/
Oct, 2020

Picking up from July
-- this is the seventh month we've been following the Great Hoaxes of 2020. First, it was CoVid, now we're in the early stages of the Second American Civil War.
Coronavirus® & Other Scams of 2020
News & Developments for August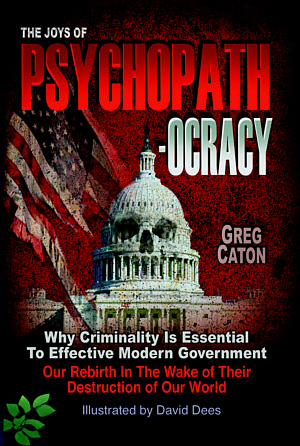 his is now the seventh month I've been maintaining this blog. As more and more of the structural elements of the official CoVid narrative fell apart last month, more and more of the news media's attention fell on the social unrest being generated by Black Lives Matters, Antifa, and other militant far-left organizations -- all heavily funded by the likes of billionaire George Soros and other members of the Elite.

As the remainder of America's social capital is frittered away, so, too, is its financial wherewithal. Fake News is being redefined almost day, and just when you think that what is being presented shouldn't possibly get any more ridiculous, it does. Also of note, is the growing violence being perpetrated by organized groups that the media absurdly labels as "peaceful protesters."

To undermine the values and core principles that unite the people of a nation is to undermine the country itself. The U.S. is a test case for world tyranny and limitless global governance and enslavement. Many writers, thinkers, and social commentators have written about this phenomenon for years. Many have seen it coming. And now it's here.

Unless divine intervention occurs, we are witnessing the early stages of the end of humanity.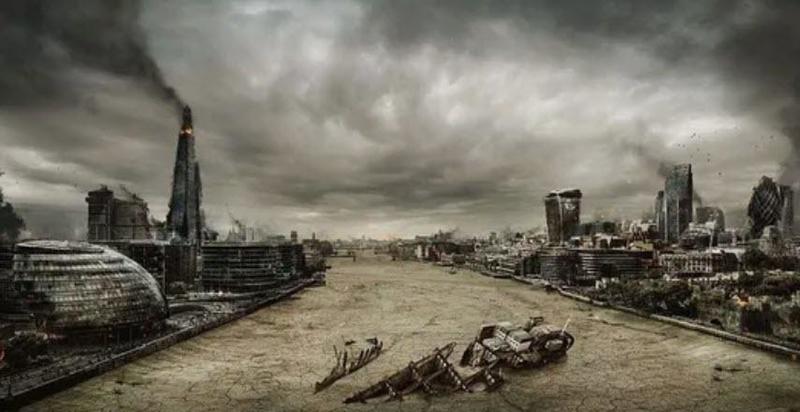 August 31, 2020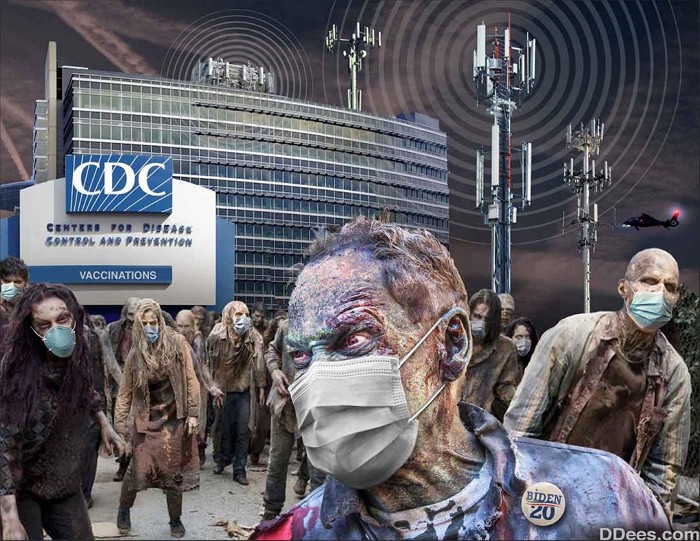 August 30, 2020
Wake Up Now Or Die Trying

-- (Richie from Boston) The United States is being taken down, using numerous high tech techniques. More "Ordo Ab Chao."
Ordo Ab Chao: Order Out of Chaos -- (Richie from Boston) The Elite "are going for all the marbles."

Tucker: Democrats do nothing to discourage rage mobs

-- Strangely, half of American voters have no problem with real racism, real prejudice, rape, theft, arson, or murder -- as long as the victims have politically-incorrect views, and often those who don't. This is the first time in American history that any political party has been so openly in support of violent anarchy.






Massive Die-Offs Occurring Because of 5G. Extremely convincing evidence suggests that humans are next -- by design -- beginning in the fall of 2020

-- Let's review some of the evidence over the past year. I'm covering this now in light of reliable information from a source that is reporting that 5G installers are noticing that after "turning on 5G at 40%" birds starting falling out of the sky to their death. It's something you can observe in real time.
Now before I get started, I undersetand that if you Google "5G" and "bird deaths" you will get dozens -- DOZENS -- of sites that try to pooh-pooh the idea. Yeah. Comes from the same people who are still supporting the "single bullet" theory behind the JFK assassination. You either think for yourself, or rely upon professional liars -- which include the vast majority of people in the government, Big Tech, and the mainstream media -- areas of society devoted not to informing humans, but to help control them. You know. Like the zoo animals they think we are. Let's get started:



Urgent Information About Your Future

-- Latest from Max Egan (theCrowHouse). Skip the loopy song in the beginning.

The New Transhuman World Order

-- "The CoVid Vaccine Will Permanently Alter Your DNA" (also from Crow House).

The Non-demic is now an IQ test

-- No kidding. A trap for the extraordinarily stupid -- people who shouldn't have a right to vote, but do.

Michael Moore & Bill Maher Beg Dems To Wake Up: "Enthusiasm For Trump OFF THE CHARTS! Are You Ready For Trump Victory?"

-- Somebody is figuring out that supporting looting, arson, rape, and murder wasn't a great campaign message. Can you imagine that?

"This is the America Democrats Are Fighting For" -- GOP Unveils Hard-Hitting Ad Showing Violent Biden Supporters Taking Over Cities (VIDEO)

-- "This is the America Democrats are fighting for: violence, chaos, and no rule of law."

"We About to Go Get that MotherF***er! -- It's Time for Revolution!" -- VIDEO -- BLM Threatens to Rip President Trump from White House

-- So good to know that the left is so thoroughly supportive of the democratic process.

At Least They Admit It? Black Lives Matter Marches Through DC Chanting 'Who Do We Protect? Black Criminals!' (VIDEO)

-- Has How to Win Friends and Influence People ever been translated into eubonics? Is there a Dr. Seuss version?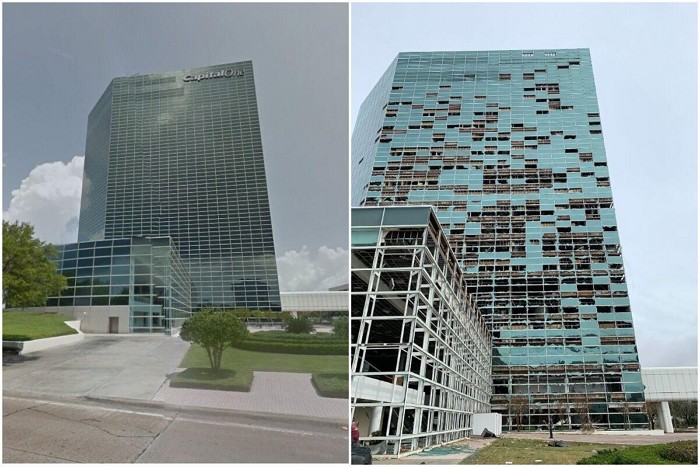 Above:
Here you see "before and after" pictures of the
Capital One Tower in Lake Charles, Louisiana
. No other building in Lake Charles comes close in size and majesty to this one. Cathryn and I know it well.
Our home on Hodges St.
was about a half mile from it, where we lived together for our first 15 years. In 1985-86, with my direct sales company, Consumer Express, grossing several million dollars a year, my partners and I rented over half of the 15th floor of this 22-floor (official, 24-floor unofficial) structure. (That chapter of my life is the subject of the book,
MLM Fraud
). In those days, the building was called
the Calcasieu Marine Tower
, after
the bank that originally built the tower
. (The building that the Tower replaced is still so magnificent
that it is still used to host lavish social events
.) I banked at Calcasieu Marine / Hibernia / Capital One, or had business of one form or other with the bank at this building from 1984 to 2018 -- yes, 34 years.

The destruction that took place early Thursday morning (Aug 27) is only the latest in a long history deadly storms on the Gulf Coast. Fifteen years ago,
Hurricane Rita
created massive damage to Lake Charles, as well. We were sure we would lose our house.

Judging just from the pictures circulating on the internet over the past two days, the damage from Hurricane Laura looks worse.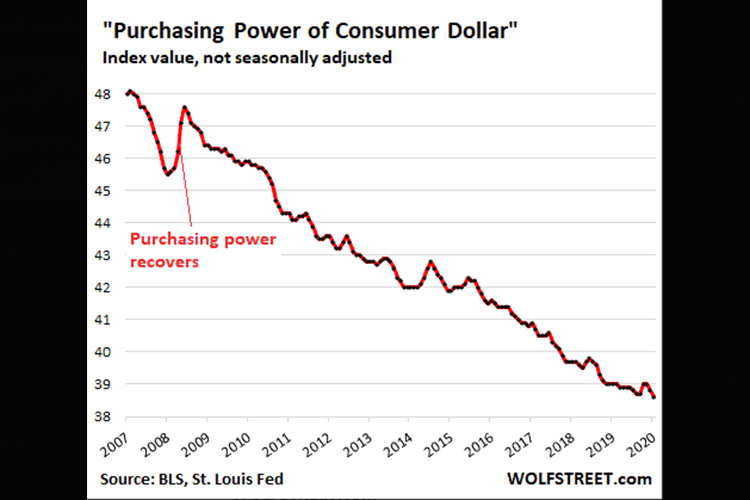 August 29, 2020

August 28, 2020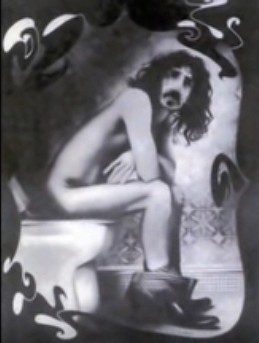 Frank Zappa (1940-1993), the ever-irreverent musician, did a album in 1979 called "Joe's Garage." Among the many memorable (or forgetable, take your pick) numbers was the piece
Why Does It Hurt When I Pee
. The references to veneral disease and adolescent jokes about its cause are both obvious and hysterical -- ("I got it from the toilet seat").

The hoax principles supporting CoVid are no less adolescent and obnoxiously ridiculous. Ignoring that viruses are lifeless exosomes. The fact that mask-wearing does nothing to prevent the spread of a virus that isn't alive in the first place. Ignoring the 5G etiology, which makes CoVid, as I've said many times, "an electromagnetic adaptation syndrome." That people could be so stupid as to accept all this CoVid nonsense is enough to drive you crazy.

Maybe that's the point.

August 27, 2020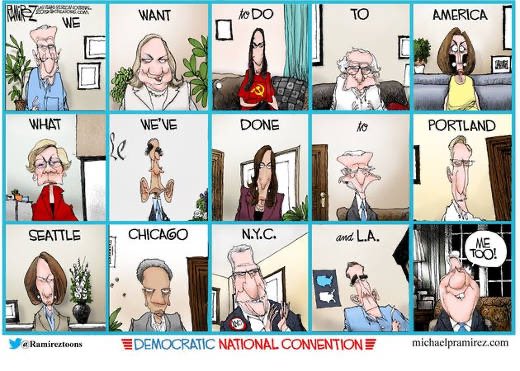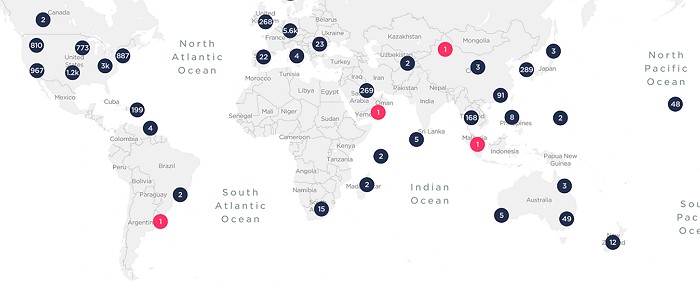 Find a 5G-free "safe zone"
-- If the things that
Linda Emmanual
talks about on her site are true -- namely, that they plan to fry millions of people to death this fall using 5G, then you'll need to click the image above to go to the site that can help you find a "safe location." For people who don't think this is real, you might remember the YouTubes from earlier this year
when you saw drivers dying suddenly behind the wheel in their cars or people dying suddenly while walking down a street in Wuhan, China
. That wasn't caused by CoVid. That was caused by exposure to 60 GHz radiation which causes massive asphyxiation throughout the body. Death is almost instantaneous, as you'll see in the video. Unlike CoVid, there is no cure. The Chinese government was testing the deadlier frequency sets through 5G. It was for military applications, though, so it was for a good cause. So calm down. If you're gonna make an omelette, you have to break a few eggs. However, some people might want to move so they don't end up being one of those eggs.

Closing thought: Let's pray that what Linda is being told does NOT come to pass.

August 26, 2020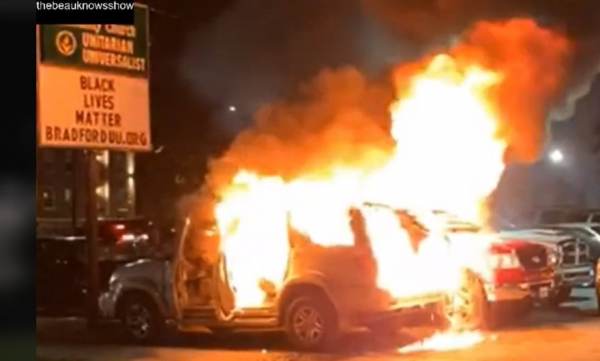 August 25, 2020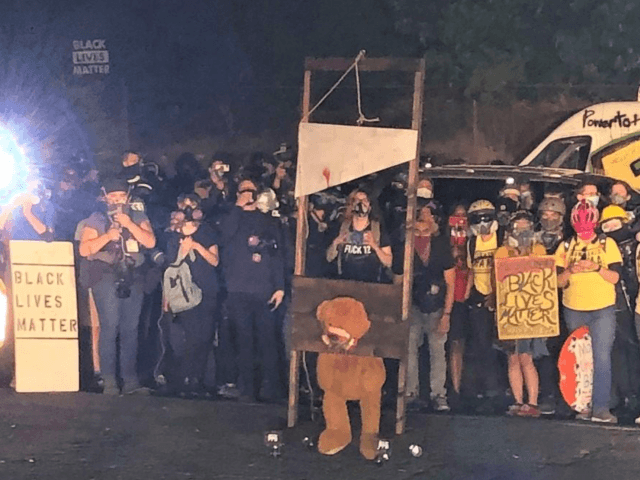 "Death to America"
-- Regardless of what their puppet policians say publicly, the Left (i.e. Democratic Party) have declared war on America -- its institutions, its values, its people (particularly the 76% who are white), its private and public property, all of it. Again, it is a movement of the demonically possessed.

August 24, 2020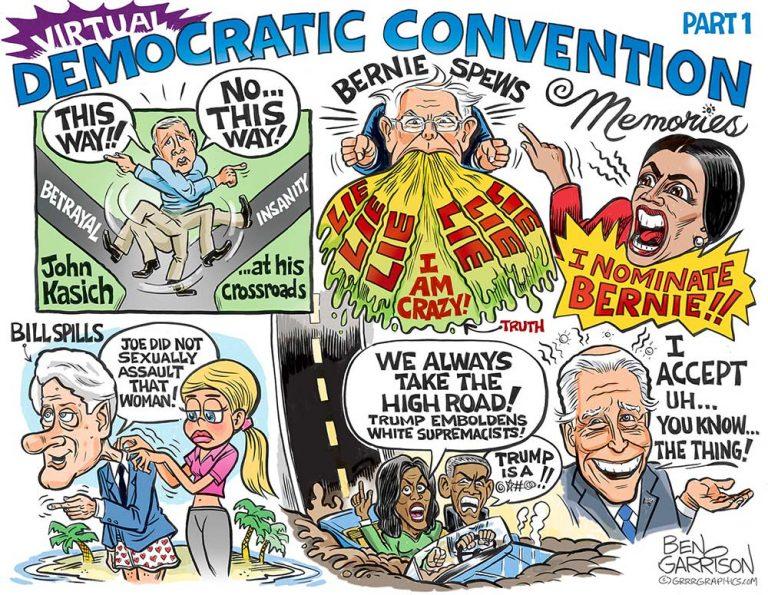 Thank God, it's over.

August 23, 2020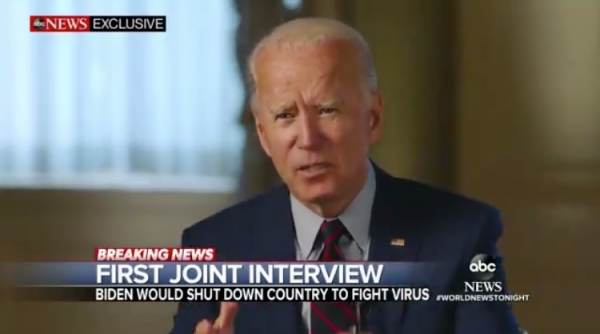 August 22, 2020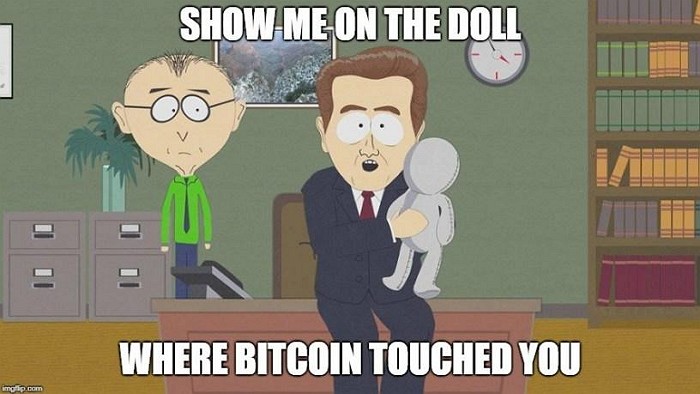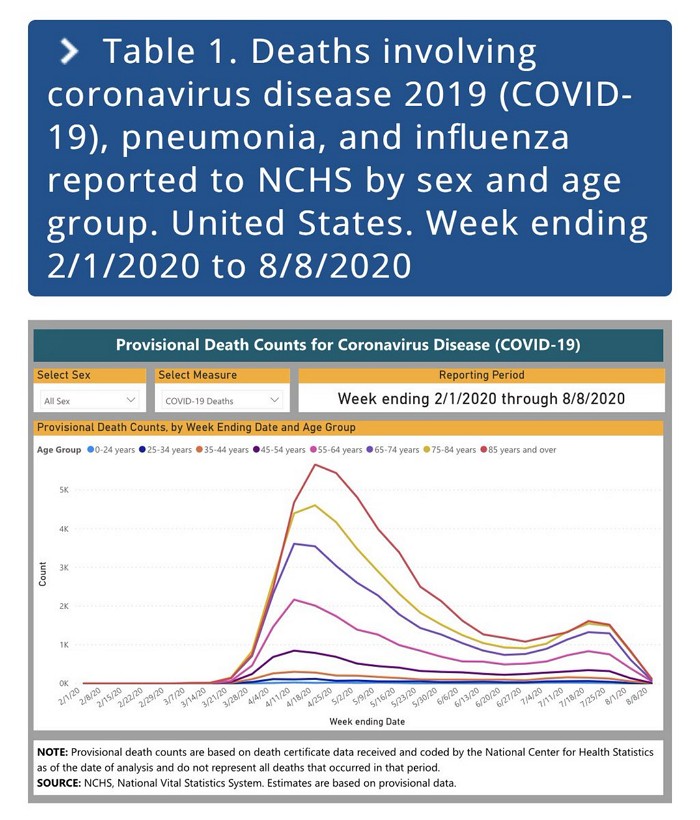 Strangely, Twitter and Facebook will ban any account that posts this official chart released by none other than the United States Centers for Disease Control.

August 21, 2020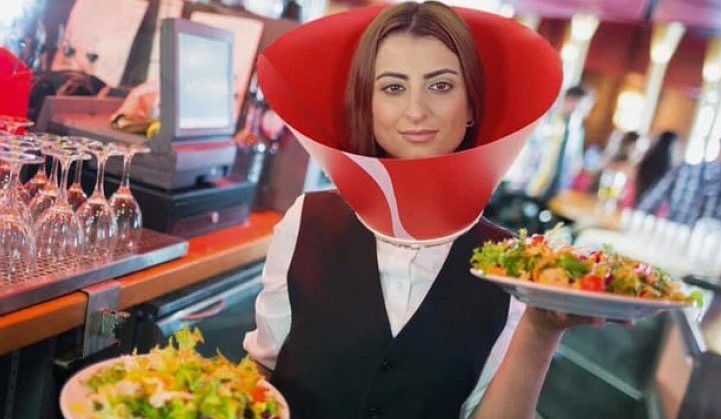 August 20, 2020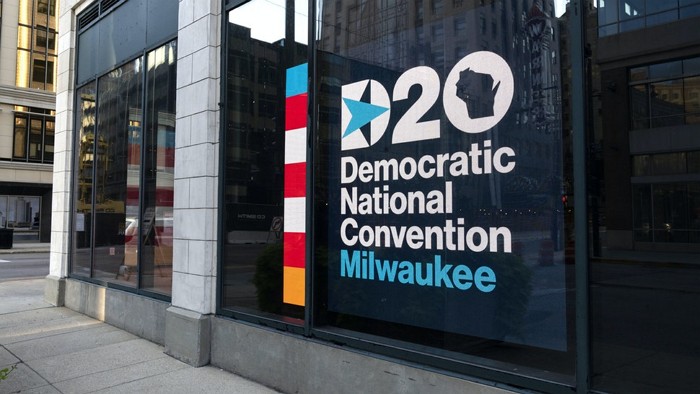 This week (August 17-20) they have the
2020 Democratic National Convention
. The first night was a disaster and people will access the second throughout today.

August 19, 2020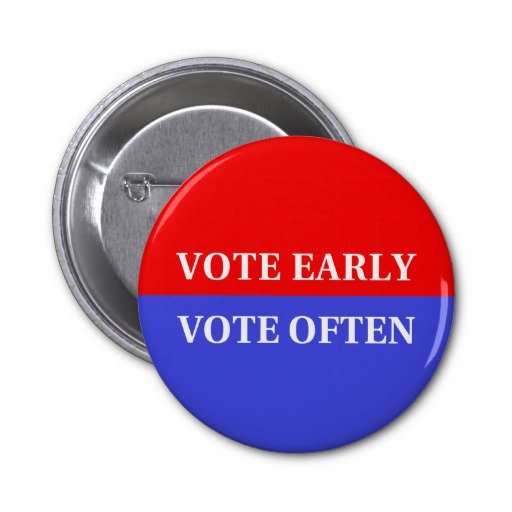 August 18, 2020
Note: I delayed posting for August 18 until the afternoon, because of important late-breaking news.

Nobody's in the CoVid hospital. It's all fake news!

-- It's 26 seconds. Too funny.

Good News: Fauci's Out and Common Sense Might Be Returning

-- The latest sagacious insights from Lew Rockwell.

California Bill Would Apply Wealth Tax to Residents Who Fled the State in the Last 10 Years -- Retroactively!!!

-- California is infested with Dem lunatic Hitlers. I'd like to see them collect on this insanity. Ain't gonna happen. The truly affluent have seen this insanity coming for a long time now and have been burrowing their money elsewhere to dodge this bullet. A few days ago I posted a hilarious video about Joe Rogan and his friends in the entertaining business bailing out of this bankrupt monstrosity. His comments now seem prescient.

BREAKING: The 100 Day Siege Begins!

-- This was posted on June 30, but in light of current developements, it's even more relevant now.

DNC 'Infomercial' Night 1 Post-Mortem: Trump Mocks Michelle Obama's "Snooze" Speech; Even Leftists Puzzled

-- "This isn't about Republican or Democrat. It's about a person -- a person decent enough, stable enough, strong enough to get our economy back on track," former Environmental Protection Agency chief Christie Todd Whitman said.

How about sentient enough

. "It was like watching an infomercial," mocks Epoch Times' Roger Simon as ne reflected on last night's first two-hour segment of this week's 'Virtual' Democratic Convention.

This Is One Of The Single Biggest Threats To The Dollar Today

-- The China simply doesn't WANT to tube the dollar, it has the power to do so. That's the problem. The U.S. is in the early stages of WW III with the one power that's in a position to accelerate the collapse of the dollar even faster than the combined incompetent actions of the U.S. government and the Federal Reserve Bank.

DNC Speaker Blames Trump For Her Father Dying Of COVID-19 -- That He Caught At Karaoke Bar

-- This really isn't about Trump at all. It's about a political party that has created a home -- "safe space" if you will -- for every mental illness you'll find in the DSM-5.

Per CDC Data the COVID-19 Death Rate Peaked in the US in April -- There are More Pneumonia Deaths Than COVID-19 Deaths in 2020

-- We don't call it a scamdemic for nothing.

Corrupt to the Core: Crooked Michelle Obama Tells Democrats to Vote Early by Mail AND to Vote "in Person" (VIDEO)

-- That's right. Get out there and cheat, cheat, cheat! The only way that mentally incapacitated Biden could win is to maximize the votes of dead people, nursing home occupants whose ballots have been stolen, and illegal immigrants. If each of these people vote 10 times, Biden's got a good chance.

'Are people really this dumb?' City tells residents to turn in guns

"Please, everybody! Help us! How do you expect BLM and Antifa terrorists to have a easy time murdering you and your family if you have a way to protect yourself!"

Profs to white parents: Keep your kids in public schools to show you're not racist

-- Wow. Really? How about this: Keep your kids out of public school to show you want them to get a real education and not turn into mindless, mutant zombie Antifa-type protestors when they grow up.

Fired for accidentally calling a transgender student 'she,' teacher takes case to court

-- Make way and bow down to the Trannie Nazis.

California agenda forcing the poor to pay 4 times as much for power

-- "Natural gas bans leave electricity as only option." Lefists don't give a shit about the poor. They only say they do to try to get their votes.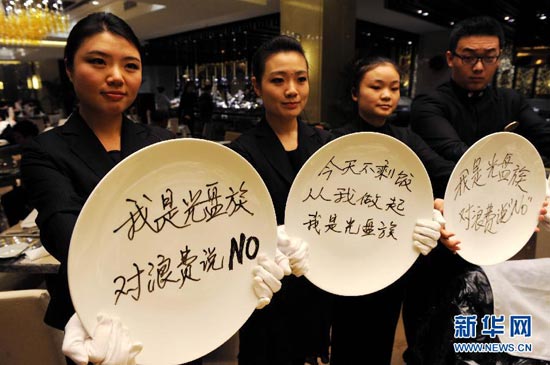 China launches its "Clean Your Plate" Campaign
in the face of collapsing global food stocks and supply chains
in addition to anticipated famines.

August 17, 2020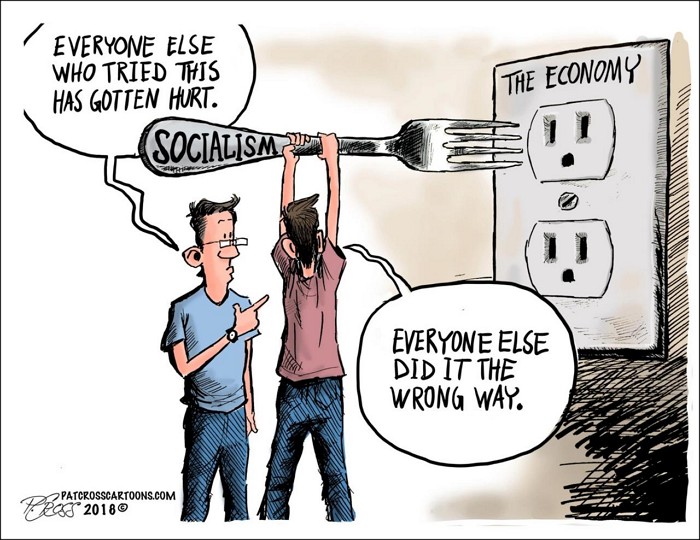 August 16, 2020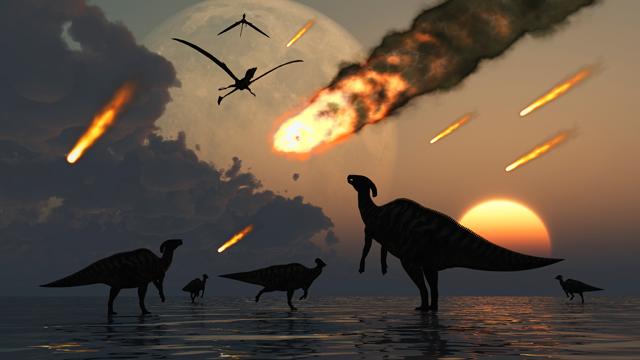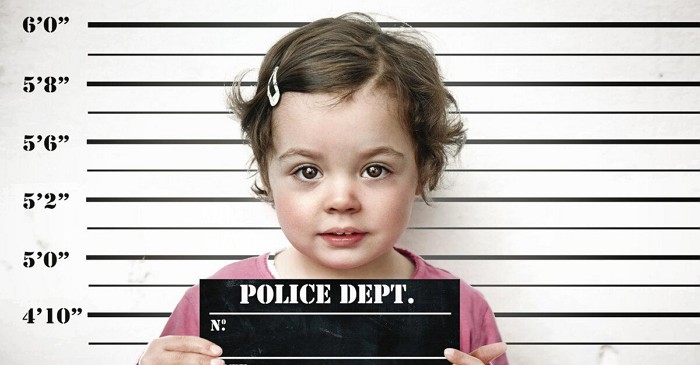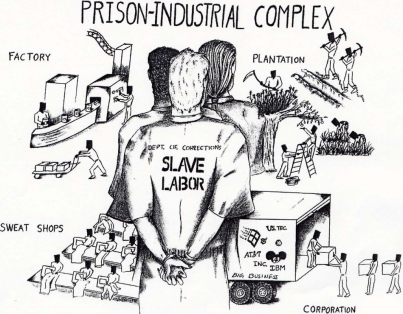 August 15, 2020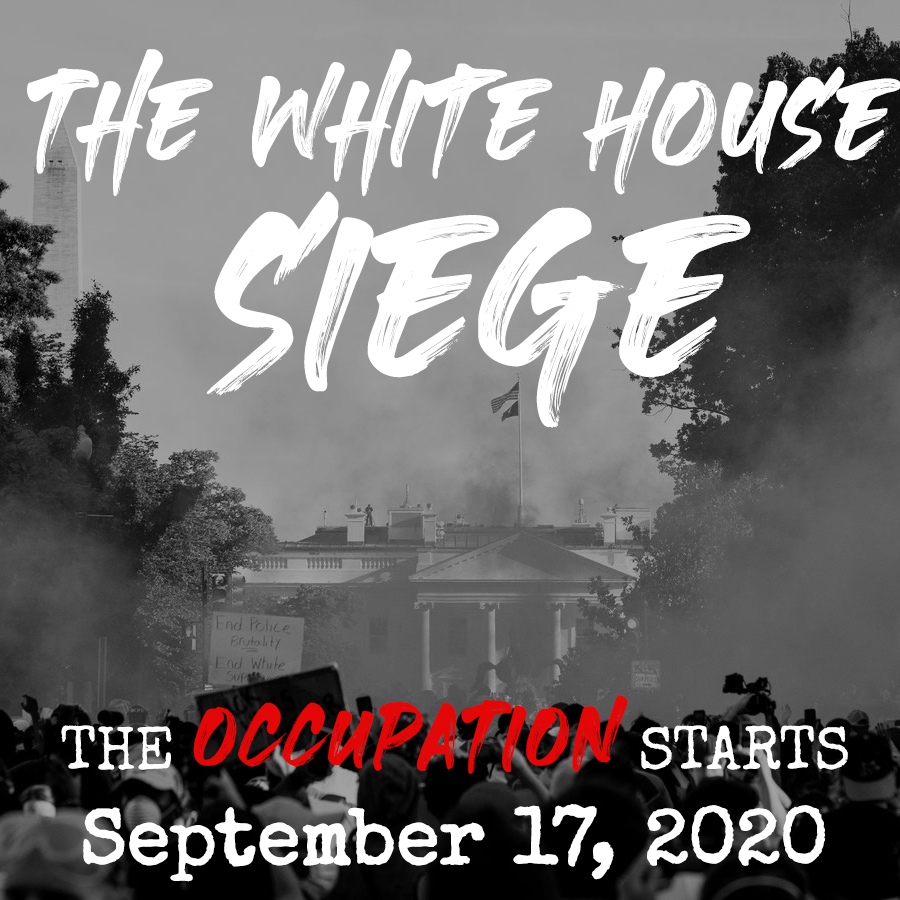 August 14, 2020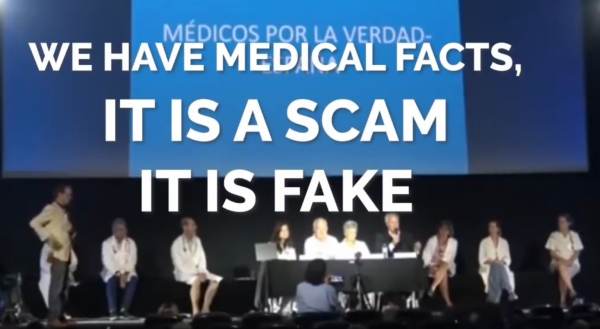 August 13, 2020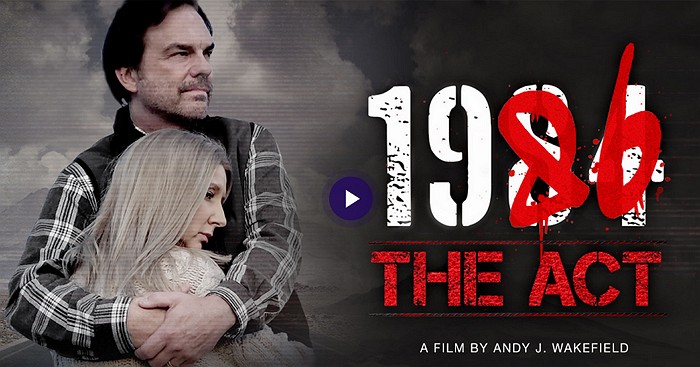 1986: The Act
is a new film by long-time British medical doctor, author, and vaccine critic, Dr. Andrew J. Wakefield. Anyone who wants to know just how dangerous these vaccines really are needs to see the film.
Watch the trailer
.

August 12, 2020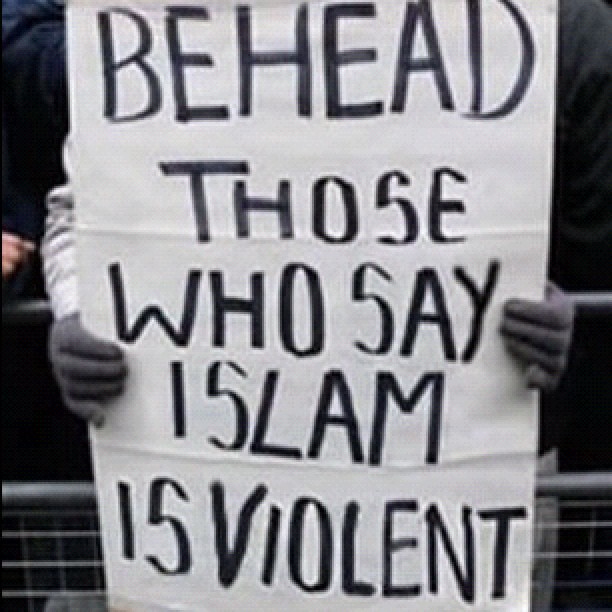 August 11, 2020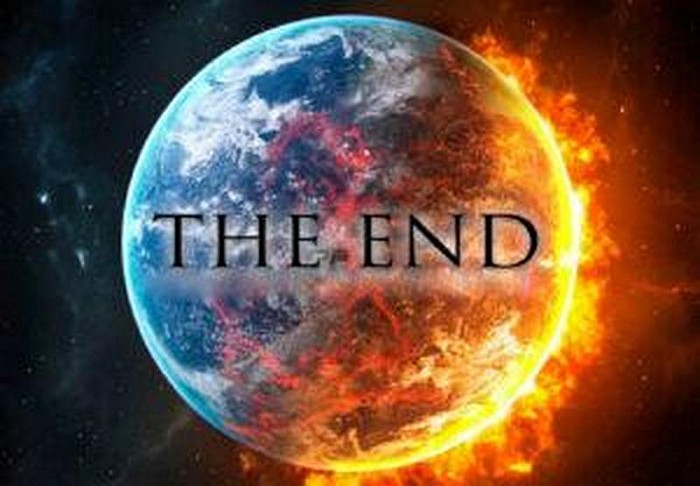 August 10, 2020

August 9, 2020
Trump: "This may be the last time you see me for awhile."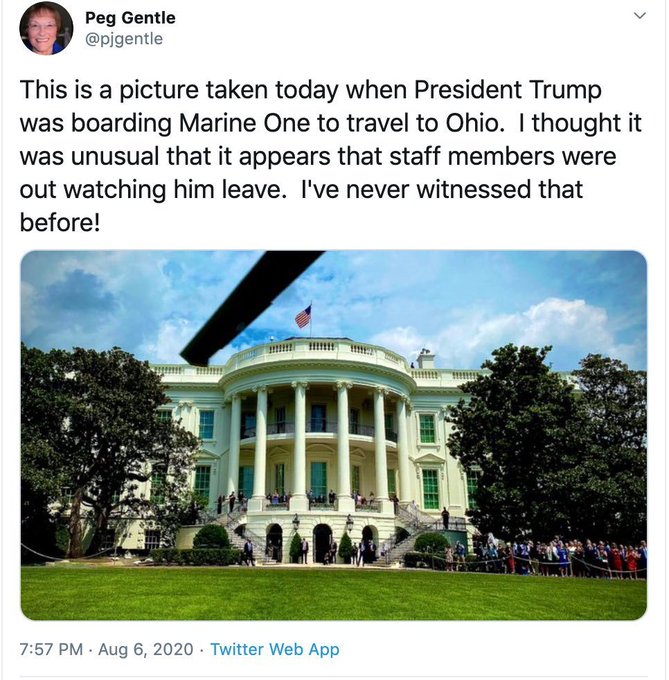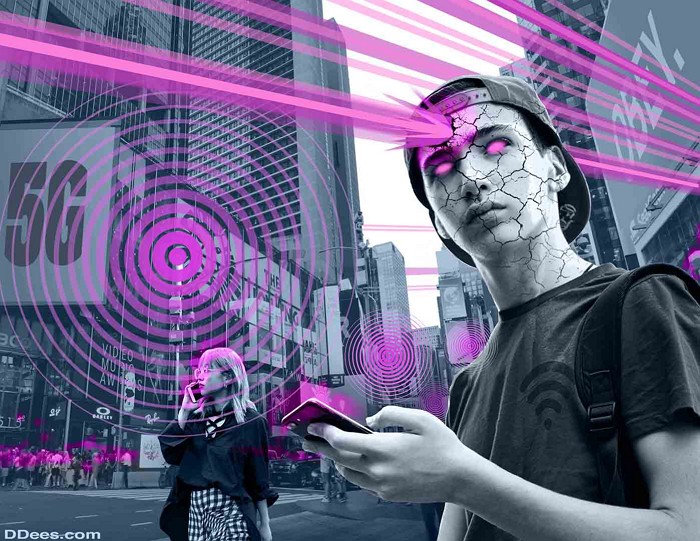 August 8, 2020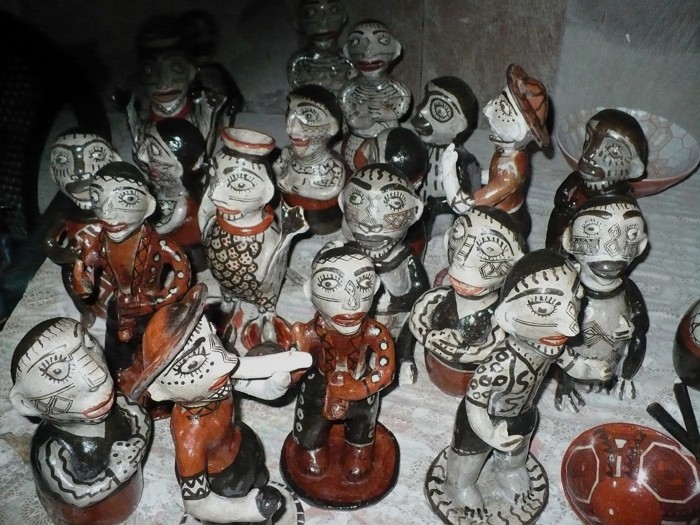 Taken from my May, 2009 "Ashwin"
-- I took a trip to the Amazon, about 6 hours from my home, in May, 2009. In connection with the photogragh above, which I shot, I wrote an article. At the time, I stated this: "Traces of evolving 'end of times' ethos in the Amazon come from the most unexpected places. In Pastaza, women of the Sarayaku tribe are known for their ceramic work. While visiting one ceramist, I happened to ask about a tableful of various strange looking creatures, 'Oh, those,' the Sarayaku woman replied, 'Those are demonic entities. They live in the trees, streams, mountains -- but they are not permitted to come out until the end of the age. When this time comes, which is soon, they will be let loose . . . '"

If you have been following this blog, then you will know why I say that I believe that time is now.

August 7, 2020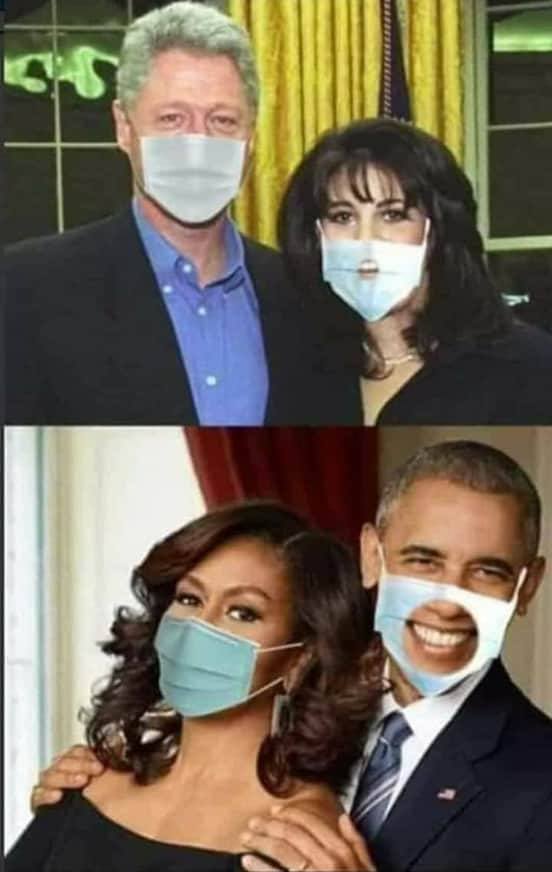 The Wuhan Executive Mask Company has just announced the introduction of its newest model. Called "All Day, All Night!" these masks have special patented openings to give greater comfort for eating, drinking, breathing, smoking -- you get the idea. With "All Day, All Night!" you never have to remove your mask. Ever! Once you put this mask on, you can keep it on! For life! Having been thoroughly tested by the World Health Organization, they are guaranteed to provide just as much protection against viral infection as the best surgical N95 masks, yet the cost only slightly more. And because they've been designed by the same scientists who created the Wuhan virus in the first place, you can be sure they work. Ex-U.S. presidents Bill Clinton and Barack Obama have agreed to million dollar, multiyear contracts to promote their use. And Michelle Obama will soon introduce her own designer version. Available at finer medical supply shops everywhere (those that are still open)
.
[This ad was BLM / Antifa approved.]

August 6, 2020
Democrat Senators Seek $5 Billion for "Masks for All" Legislation

-- Next up: legal mandate that your mask must have YOUR full name and social security number stitched into it for identification purposes.

WHO Admits: No Direct Evidence Masks Prevent Viral Infection

-- You won't believe their limp ass excuses as to why people should still wear them.

Say what? Drive our expensive rigs with highly valuable merchandise to cities where there's no police? Endangering the lives of our drivers, our rigs, and our cargo to ruthless mobs? What are you? Nuts? It ain't happening!

-- Let's see how people vote when Democratic policies lead to widespread starvation.

Residents of Democrat Ruled Cities Have to Protect Themselves

< -- Armed residents offer no-nonsense response to 'peaceful' invaders marching to Seattle police chief's home. One video showed the rude awakening some of the group received by locals who clearly were not going to put up with their antics.
"This is a private drive, get out of the road," a man can be heard telling the approaching protesters.
"We are peaceful! You pointed a gun at my face!" one protester yelled back to the armed residents.
"That's why you're peaceful," the resident quipped.



The Last Stand Depopulation Agenda: They're Getting the Military Ready to Give You The Vaccines

-- It's coming. They've spent the last 100 years preparing.



Suppressed CoVid Cure

-- Below is a letter from a friend in Texas. I'm going to reproduce it, making comments in italics as I go:


Posted by a dear friend I trust in Texas. I found this story rather interesting. So much so that I contacted this gentleman to confirm his story. He answered my inquiry to confirm it. As it turns out, he has been bombarded with insults by people that don't believe his story. [From Democrats, no doubt -- since CoVid is a political agenda and not a medical issue for them.] So I am going to pass his story along, but I am going to change his name. You'll just have to take my word for it. If you know me then you know my word is gold.
Experience from a friend:
My name is Ted. I am a 48 yr old white male. My wife and I went to visit our grown daughter and husband in Houston Tx over the 4th of July weekend. The following Monday after, all of us started feeling poorly. Scratchy throat and fatigue at first. [Makes sense. Texas has had extensive 5G installations and testing over the past year.] Full body ached like the flu. Headache, bad earaches, pain around kidneys, no energy, scratchy throat. No problems in the chest yet. My wife and I both went Thursday, July 9th, and got tested for Covid-19. They gave me no prescription and told me to take Zyrtec D and Tylenol. Test results will be in 2-3 days.
I got worse by Friday night. By Saturday I was having trouble breathing and getting nauseated just by standing and going to the bathroom. I went back to the doctor on Saturday to get a rapid test and more help. They would not rapid test me. They said they will wait to see the results of the first test on Thursday. I asked for Hydroxychloroquine and was refused. She looked at me blankly and said "we follow the CDC guidelines" on what to prescribe. I said, "Oh. I see. What are you prescribing? She stared at me but said nothing. I asked, "Why should I not take Hydroxychloroquine? Is it harmful? Does it not work?"
She just stared at me and blinked rapidly. So I asked again, "Are the doctors wrong on social media that are prescribing it? What's the truth about it?" She blinked a few times and said again, "We follow CDC guidelines for Covid" and wouldn't say anything more about it. She prescribed me Ondansetron for nausea, ONLY! That's all I got from the clinic.
My health deteriorated after that. From Sunday, July 12, to Wednesday July 15, I had to get my family to bring me food and water. My chest was closed up. My breathing was short staccato breaths. I could not fill my lungs. It was very painful to inhale and exhale. I could not exhale completely. My chest would spasm and intake like I was drowning. I had the shakes and chills, full body ache, hadn't used the bathroom in days. Terrible headache and most painful was the earache. I couldn't lay my head on either side because it hurt. I got the little finger machine that monitors your oxygen intake. I was never above 93 and fell below 92 multiple times.
Wednesday morning I woke up struggling to breath and very afraid I was going to the hospital if something didn't change. Finger thing was back and forth between 87-92% oxygen intake. In desperation, I reached out to a friend of mine who is a ER doctor. I told him what was happening with me, and I was scared. He examined me and prescribed me Hydroxychloroquine and a steroid pill called Dexamethasone along with over the counter Zinc. He asked if I had any allergies or pre-existing health conditions. I said no to everything. I was completely healthy in all counts before I got Covid. He warn me of possible side effects and that this medicine has caused heart issues in rare cases. I understood. I took my 1st dose at 2 pm on Wednesday, July 15.
In 1 hour I was 50% better, breathing, standing in the kitchen making food. ALL of the flu-like symptoms were gone. Headaches, body aches, kidney pains, fatigue all vanished. [We get the same effect here by using tincture of cinchona bark, with its high quinine content. Ultimately, hydroxychloroquine comes from quinine, as surely as aspirin comes from white willow bark, or digitalis comes from foxglove. You get the same benefit by taking chlorine dioxide] I took my second dose around 8 pm that night and felt like I wasn't sick. I even walked around the front yard looking at my flower beds and weeded a little. (My doctor friend jumped my butt for this. He told me to get back in bed and rest. That it wasn't over.) The mornings were hard because the medicine would wear off over night. I would go to sleep breathing fine and be jolted awake in the morning when the tightness would come back. I also got Budesonide used in a Nebulizer as a breathing treatment. That really helped a lot with the breathing and chest inhaling.
By Saturday morning I was waking up fine, no problem.
Saturday, July 18, I get a call from Lake After Hours letting me know I have Covid-19, and that I should rest and wash my hands. (9 days later).
I still cough every now and again with a feeling of just clearing my throat. No chest pains. I can breath in and out fully but still feel it. I lost a lot of weight. Light headed. I am not 100% better but ready to go back to work. Light work at least.
I received a text message this morning that my quarantine time is now over. I can go back to work, and I can get tested again to see if I still have Covid. Without my friend prescribing me Hydroxychloroquine, I am positive I would have ended up in the hospital with a wrecked financial situation. The doctors that said "We are following CDC guidelines" did absolutely nothing for me. [They're not supposed to so "something" for you. They are supposed to bad mouth anything that could compete with their vaccine narrative, and then try to make all competitors illegal when it IS available. That's what the vaccine monopolists do.]
My personal experience with Covid was blocked by Facebook after 900 people shared it. They said it was False Information and harmful to the community. It's MY PERSONAL EXPERIENCE with Covid. That's all. And it's ALL True!! And nobody followed up with me to "Check my facts"!! It's not fake!! Why!? What are they Hiding!? [They are hiding anything that doesn't maximize their profit and contribute to the political objectives.]
My friend shared this message with me this morning and I felt I had to share it with all of you. Especially if it could help save someone's life. As we are all aware there seems to be a very strange disinformation campaign out there regarding HCQ. The big social media giants are censoring any information regarding HCQ. I personally feel it has nothing to do with science and everything to do with politics. What a shame to risk lives over politics. [Orthodox medicine has been doing this for hundreds of years. I've spent a career researching and documenting it.]
During my late wife's battle with cancer, I had the opportunity to network with many doctors from around the globe who helped me with my wife's condition. Unfortunately, I lost her in 2006. But I kept those friendships and connections alive. All 60 of them. Recently, many of them confirmed to me that HCQ had cured Covid 19 in their patients. Several of the Naturopathic physicians also informed me that supplements like Quinine and Quercetin could be substitutes for Hydroxychloraquine if I could not get access to it. [Again, we're going back to the original effective, natural drug itself: quinine.]
So I wanted to share with all of you my friends forwarded testimony, and I also wanted to make you aware that other options exist in treating this virus. Below is a photo of my personal immune boosting, anti-covid regime.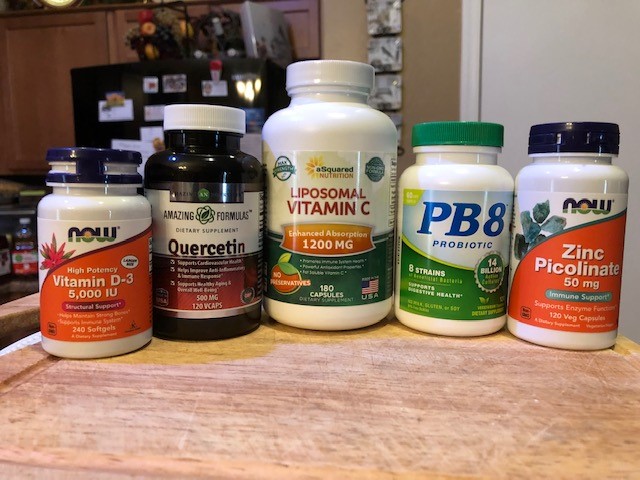 It's all about keeping the immune system strong, getting lots of fresh air and sunshine, avoiding mask wearing if at all possible, and taking personal responsibility. My personal covid defense system:
I don't want to get into a mask debate with anyone, but in speaking with many of my doctor friends, they all seem to agree that wearing a cloth mask of any kind does nothing to stop virus particles. The only mask most agree that stops up to 95% of virus spread is the medical N95 mask. However, N95 masks may cause headaches if worn at work over an 8 hour period, and they do restrict oxygen. [As I've said many times, masks are unless against CoVid: for several reasons: the virus is so small it goes through all masks, including N95, like a sieve. More importantly, the virus is not alive. It is not contagious.] Masks are useless against CoVid -- so the cloth or surgical masks are basically worthless.
By the way, there was a test performed with a subject coughing into a cloth mask and removing it right after. Here is what his hand looked like under a black light: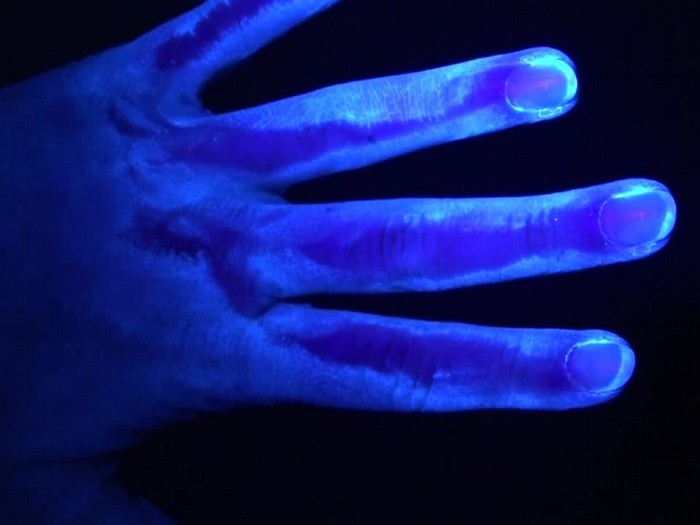 ---

"Woe to those who call evil good and good evil,

who put darkness for light and light for darkness,

who put bitter for sweet and sweet for bitter."

Isaiah 5:20

---

August 5, 2020

August 4, 2020

August 3, 2020

August 2, 2020

The U.S. Food & Drug Administration is advising that this drug is contraindicated for all its employees, politicians, and middle-level managers in Big Tech and mainstream media organizations.




August 1, 2020




Legal Disclaimer:

-- This links and comments on this page are intended to stimulate debate on issues related to the Coronavirus phenomenon of 2020. Since this debate incorporates varying points of view, readers are cautioned to use their own judgement in whatever they read. Nothing here should be regarded as a substitute for seeking out professional medical care if and when needed. Nor are any of the comments here intended to inhibit readers from getting timely testing by authorized practitioners when needed. Any products mentioned, whether pharmaceutical or natural, are cited as being in the Coronavirus public debate. However, the page is not intended to provide products that are meant to treat, diagnose, cure, or prevent any disease.

Return to:





1 Aug 2020 @ 1 am: