Cansema ® / CanSupport - New for 2007 - 2008 (Human)

Submit Your Own Testimonial

Older Testimonials
:
1995-2000

2001-2002

2003
to FDA Raid (9/17/03)
Video Testimonials

Veterinary Testimonials
Bloodroot Paste Testimonials
'The Impossible Mandate Principles': New Corollaries of Parkinson's Law:
Why the Orthodox Community is Hellbent on Suppressing Cansema® & Similar Effective Solutions


The testimonials below are just a few that have been collected on the effectiveness of
Cansema
®
(both black topical salve and our internal versions - human use only, see also animal use),
as well as our
CanSupport
products. The testimonials on this page are primarily those we have obtained over the past year while setting up our lab in
Guayaquil, Ecuador.
There were no attempts to collect or post testimonials between 2003 and 2007 -- due to the fact that the lab was closed down after the FDA raid in September, 2003 and the subsequent fraudulent imprisonment of AO Labs' founder, Greg Caton (left) -- the subject of the upcoming book,
Meditopia
. (The lab did not reopen until 2007, and the online store did not reopen until June 1, 2008).

Many of the testimonials in this period were obtained from Neville Solomon -- a groundbreaking doctor of theology who specializes in identifying the emotional, psychological, and spiritual contributors to various disease conditions, similiar to the work of
Ryke Hamer, M.D.
(creator of
German New Medicine
); and then applying time-tested, proven remedies that work in conjunction with the uprooting of these subtle disease contributors. In this effort, Alpha Omega Labs has played a substantial role in Dr. Solomon's research.

As always, we have made no attempt to alter any of the language (syntax, punctuation, spelling, etc.) of these written letters and/or email missives, excepting minor spelling errors. Thousands of other individuals have been helped who did not take the time to sit down and write letters or send email. You may contact these individuals directly, if you wish, where contact information is provided.

Some portions of this page have little graphics, but are text heavy. We have a
pictorial testimony
page, if you want a more visual representation of how Cansema
®
works.

Disclaimer:
The purpose of these testimonials is to provide you with an insight as to what other
Alpha Omega
users have reported, and to provide a foundation for the legitimacy of our research and overall work. No responsible maker of herbal products, Alpha Omega included, would infer that testimonial inputs carry the same weight as well-constructed clinical studies.
To U.S. Users:
None of the Alpha Omega Labs' products mentioned in these pages have been evaluated by the U.S. Food & Drug Administration. Therefore, they are not intended to diagnose, treat, cure, or prevent any disease in your country ---- even if that is the manner in which they are used in virtually every other country on earth.
Case #082307: Skin Cancer (Type Unspecified) / Cansema®

I just wanted to let you know that my daughter used camsema on a "mole" on her back three years ago. It reacted exactly as your company says it would. She went to the doctor to have the rest of it removed and the test came back as benign, thus proving to us that camsema did indeed kill the cancer. We recently found another spot on her foot and used the salve. It took two weeks and was quite painful, but it is totally gone now ans she is healing nicely. Her doctor is not concerned and all looks well. Thanks for the product . . .

(After sending a thank note, the following was received from the same party on Sept. 4, 2007):
It never fails..when something works and is good for a person, someone evil has to come along and destroy it. Sorry to hear about the trouble, but am very happy to have contacted cansema before the shut down. Good luck and my God bless the efforts to help people.

cnicaudits@msn.com

Email received August 23, 2007
Case #100407: BCC and SCC's / Cansema®

I have used the Cansema topical salve because i have basal cell and squamous skin cell carcinomas. I have had several removed by Mose surgery and other methods but see less scaring for the most part and less down time, and i feel it pull from surrounding areas with the salve.

Would love to take CanSupport but cannot get it. This salve is amazing, however.

I have used it on my face and now am using a 9 year old jar on a place on my arm. Wish me luck. Everyone who struggles with the large industrial drug system their unwillingness and their inability to get us the things we want made available is in my prayers and i will send lots of positive thoughts that something will happen to help us all to get what we choose.

Identity Withheld by Request

Email received October 4, 2007
Case #111507: Undefined Skin Cancer / Cansema®
(Click on images to enlarge)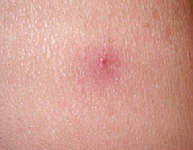 I bought the Cansema from your website before it was closed down. It's amazing to me that the stuff is still potent after at least five years. My friend who used it lives in a low income senior housing apartment and she wants to pass along some of it to a neighbor. I hope the jar doesn't come back empty!

Rebecca Cody

Email received Nov. 15, 2007
Case #042408: Undefined Skin Cancer / Cansema®

I bought a jar of (Cansema
®
) salve about seven years ago. I applied it to a small skin cancer on my forearm. I couldn't believe it! Needless to say - the skin cancer is GONE! THANKS!! My wife has some moles that she would like to get removed. Is it possible to use the salve to remove them? I look forward to hearing from you. Again-Thanks for the GREAT PRODUCT!! Jim

realwealth@embarqmail.com

Email received April 24, 2008
Case #071508: Cansema® Salve / Urea
Used to eliminate advanced Stage IV Breast Cancer

Among the most difficult cancers to treat are advanced breast cancer cases. Case #071508 was of a woman in Guayaquil with very close connections to the orthodox medical establishment. She asked that her name be withheld. Two DOC files tell the story and describe Dr. Solomon's experience in using Cansema. See
File 1
and
File 2
.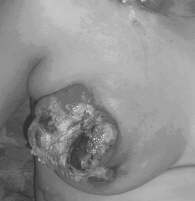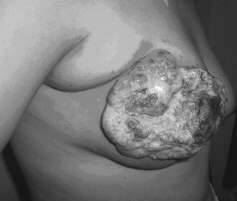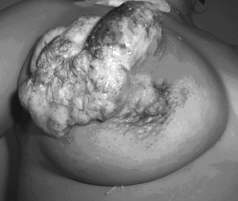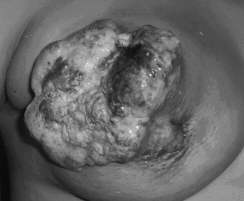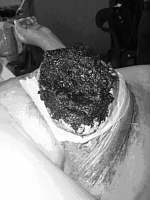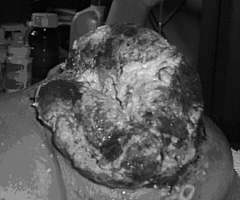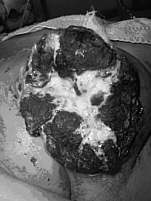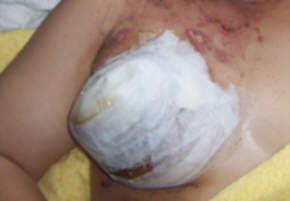 Case #071608: Cansema® / Cansema® Tonic III:
Metastasized Melanoma, Stage IV

The story of
Alicia Pons-Palacio
is
told in the words of her practitioner
, Neville Solomon. [DOC file]
Case #071708: Amanda Solomon
Undefined Widespread Cancers Following Burn Trauma / Cansema®

Another amazing story of successful Cansema use, this time from practitioner, Neville Solomon, in connection with a traumatic burn incident involving his own daughter, Amanda.
Here's the story and pictures
.
Case #071808: Maria del Rosario de Malta
Certival Cancer / Cansema® and related alternative therapies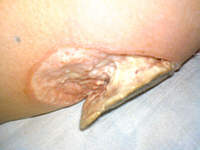 Seņora Rosario's story is told through a collage of pathology reports, with the assistance of her daughter, Carolina Malta. See
full story
.
Top of Page

Cansema Salve

Cansema Capsules

Cansema Tonic III
Cansema Suppositories

Home Page

Order Form